Make a wee fairy door, and invite a touch of fairy magic into your garden. Great way to encourage outdoor imaginative play.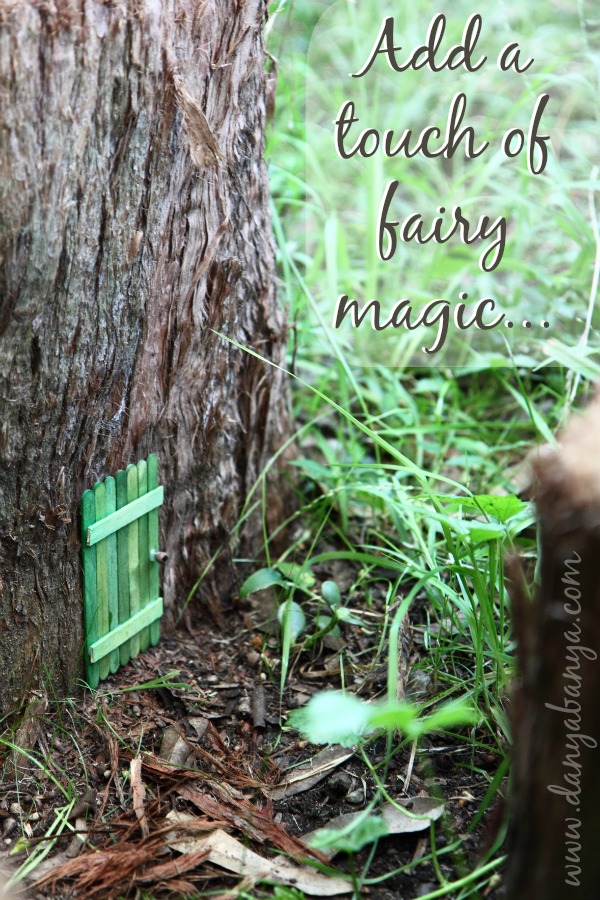 My four year old daughter JJ's been obsessed with listening to Rainbow Magic fairy books for months and months now, and roleplaying with fairy figurines is one of her favourite games to play. She and I often see evidence of fairies in our day to day lives – a wildflower blooming, a mushroom growing or the sparkles of dew.
But she recently made a tentative comment about how fairies aren't really "real". You can tell she wants to believe, but is just not quite sure. So I thought I would see if I could encourage a fairy to move into our garden and keep the magic alive.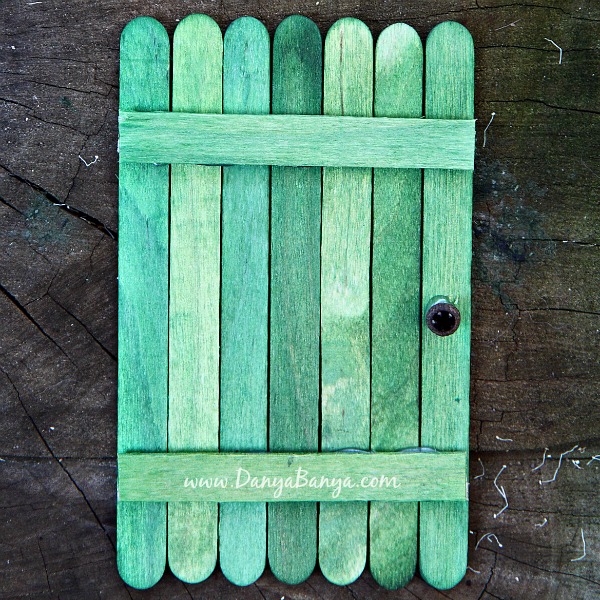 This DIY fairy door took only a couple of minutes to make. You could easily make one too. I used:
green coloured craft sticks (or you could paint your own using acrylic or other waterproof paint).
garden shears
cordless hot glue gun
gumnut
1. Line up your craft sticks to measure out your door. As you can see I used 7 sticks across, but you could make your door as wide or as narrow as you want.
2. Cut the ends off two craft sticks using the garden shears, so that when horizontal, they are the same width as your door. (I tried several methods to cut the craftsticks, and I found that garden shears provided the easiest way to make a nice clean cut.) Hot glue them on.
3. Hot glue on a gumnut (or other small round object) for a door knob.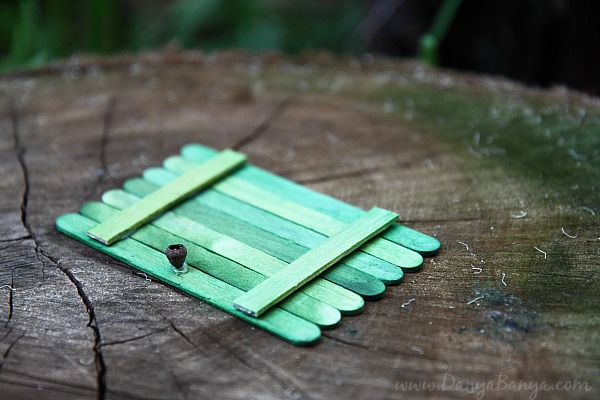 4. And then hot glue the door to the base of a tree stump, or wherever else you think fairies may wish to live.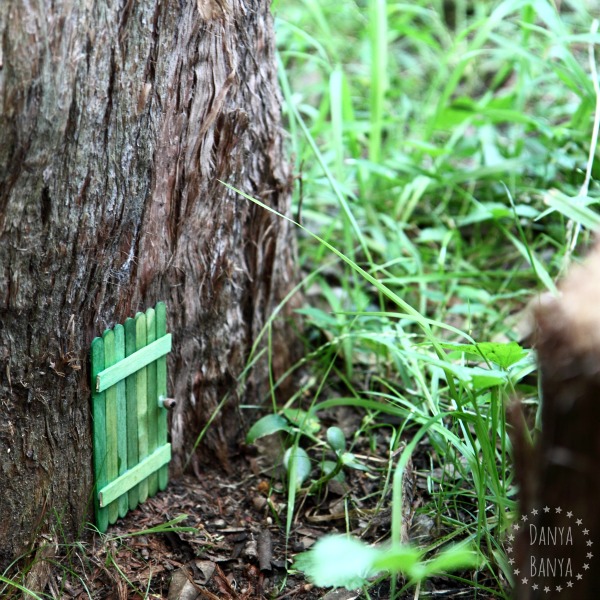 If someone could send me a gardener, that would be fantastic. In the meantime, we rescued these stumps from the arborist's pulping machine when our neighbour was having a large gum tree cut down. And a few sprinkles of grass and wildflower seeds have encouraged some licks of green in this shady spot.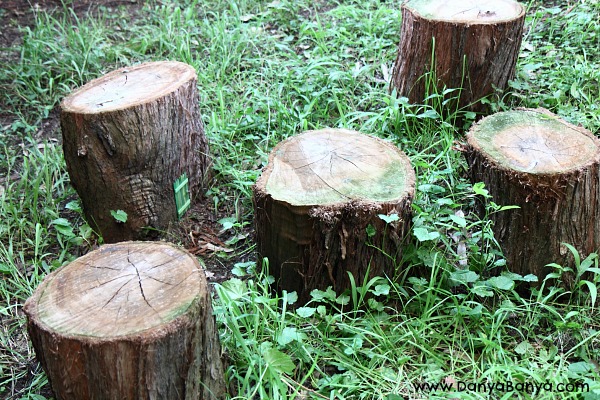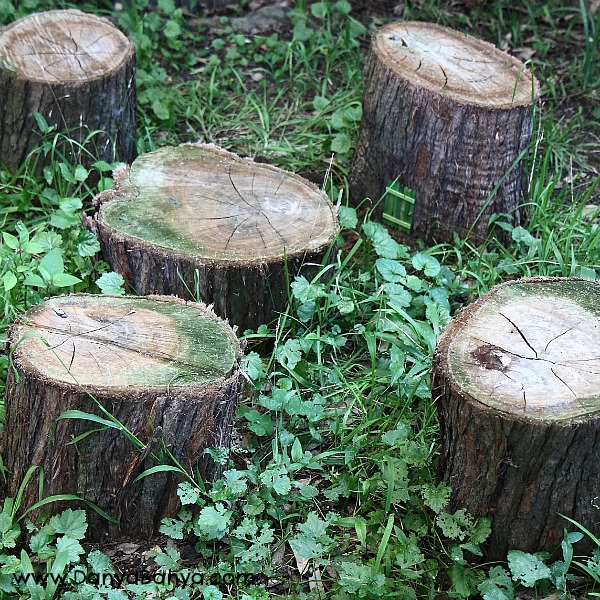 Hopefully we'll have a visit from the fairies soon!
xx Danya