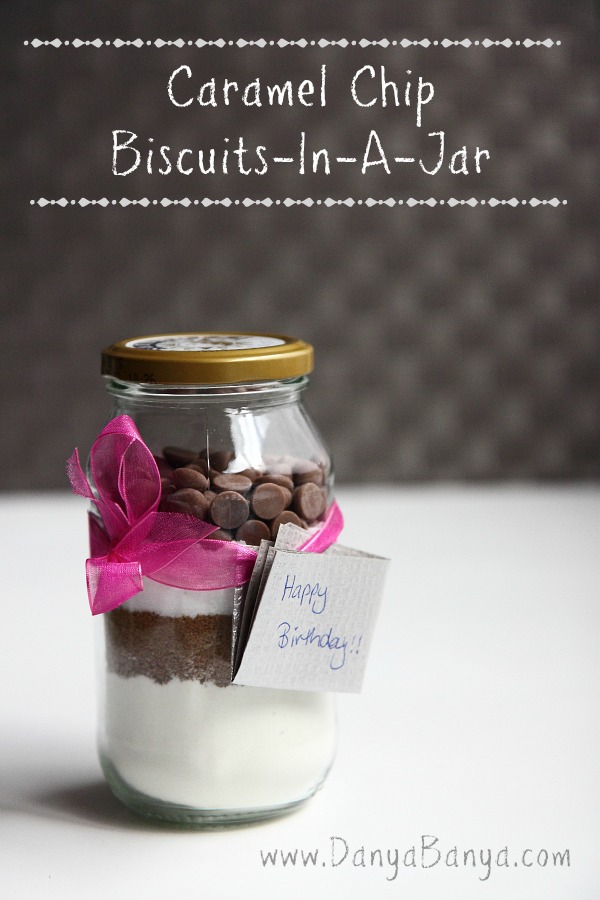 OK, so I needed a last minute gift idea last week, and my mind flashed to all the beautiful 'cookie mix in a jar' posts I've seen everywhere lately. Here's my caramel chip biscuits in a jar version, served in a recycled olive jar.
(Theoretically you could go out and buy a fancy "mason jar" from a discount shop if you prefer, but I reckon recycled is more authentic and dare I say it 'fashionable' these days. I think it's nice for the jar to tell part of the story…)
Caramel Chip Biscuits-In-A-Jar
Ingredients
3/4 cup SR flour
1/3 cup sugar
1/3 cup brown sugar
1/4 tsp Bicarb soda
1/8 tsp salt
1/3 cup caramel chips
Cooking Directions
Remove caramel chips from top of mixture. Cream 4 tbsp (56 grams) butter, 1/4 tsp vanilla essence & 1 egg. Add in flour & sugar mixture and beat until smooth. Stir in caramel chips. Put batter in freezer for 15 minutes before baking. Bake at 1800C for around 15 minutes. Makes 12 biscuits.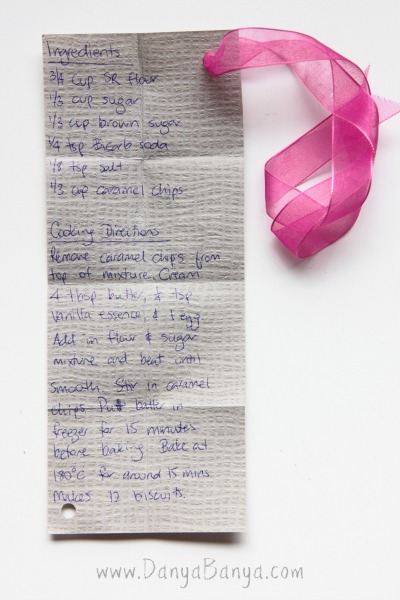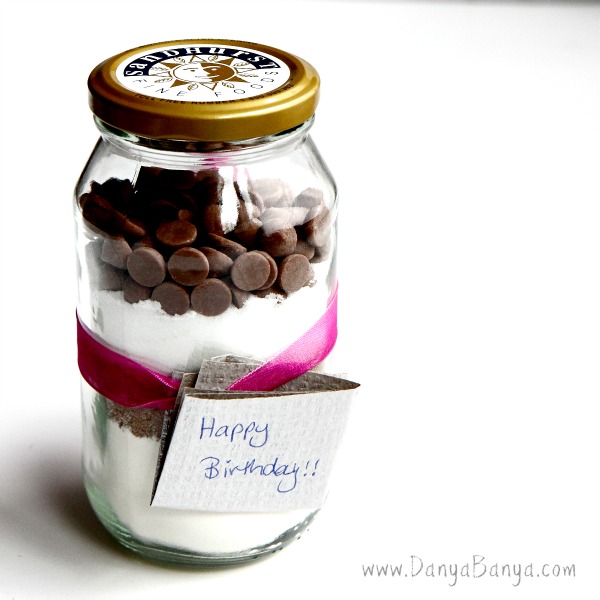 This recipe is a simplified version of Something Turquoise's Mason Jar Cookie Mix Favor.
And how did they turn out? Well, I don't actually know, as I gave this batch away! Haha. But I did make an identical second batch later at home, just because I was a tad curious. #asifIneedanexcuse. And? Delicious!! A little sweeter than what I would normally make, but very nomable just the same.
And I hope the birthday girl liked her biscuits too.
xx Danya