I am 39 weeks pregnant today, 1 week until the official due date, and 2 weeks past the point that I reached with JJ. Feeling HUGE, and about to go into labour any second. But I've felt that way for the last 2 weeks. I keep saying to Mr Banya that today's the day, and then, it isn't… Well, it'll have to happen sooner or later!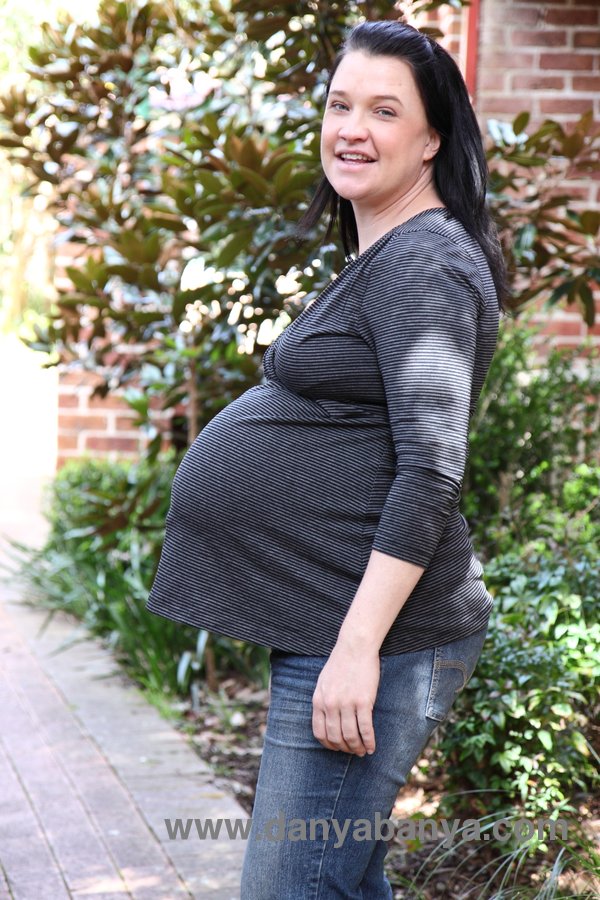 I first packed my hospital bag when I was 32 weeks pregnant. That day, I'd felt the baby "drop" and had all the other pre-labour signs, so I'd haphazardly thrown a few things together into a small cabin-sized suitcase, and there they've sat for the past 7 weeks. But since it wasn't all that well packed in the first place, I thought it was time to repack.  Here's what now inside:
2 x small packets of sultanas, 6 x trail bars (muesli bars / granola bars) & a packet of VIG guarana / ginseng / ginkgo herbal energy tablets – for Mr Banya for whilst I am in labour
I packet of 36 x newborn nappies
3 x size 0000 singlets
3 x size 0000 jumpsuits
Bunnyrug
1 packet of 48 x maternity towels (maternity pads)
About half a packet of nursing pads
4 x undies
Support pants (these aren't specifically maternity related, but apparently the support style are helpful in healing the perineum in the first 72 hours)
Maternity bra
Pink maternity / nursing singlet
Blue maternity / nursing 3/4 sleeve top
Black & grey striped maternity dress
Black 3/4 maternity leggings
Grey leggings
Pair of black slip on shoes
Blue pyjama singlet
Grey long sleeve pyjama top with buttons down the bust
3/4 patterned pyjama pants
2 x black socks
pad & pen
Toiletries bag with mirror
Spare contacts, contacts case, small bottle of contacts solution
Hair brush, hair tie, bobby pins
Sample size toothpaste, sample size floss & spare toothbrush
Facial cleansing & make up removal wipes
Sorbolene moisturiser
Small bottles of shampoo & conditioner – refilled with my normal stuff
Spare foundation, bronzer, blusher, mascara & lip balm
Sample size nursing cream
Sample size massage cream for stretch marks
Sample size lanolin
There's also a note on top of the bag to remind Mr Banya to pack a few last minute things – my reading glasses, camera, Kindle, fruit, phone + charger & my hospital card.So, help me out here Mums – what have I forgotten?
(If you want to see what I actually used, click here.)
xx Danya