In Australia, Father's Day falls on the 1st Sunday in September, which is today! So here's wishing all the Dads and Granddad's out there a big Happy Father's Day from us! 🙂
In our family, we try not to over-commercialise these sorts of events. Home-made presents tend to be much more meaningful. And so JJ has been busy this week making three presents, for Daddy Papa & Pop…
Here's Daddy's present: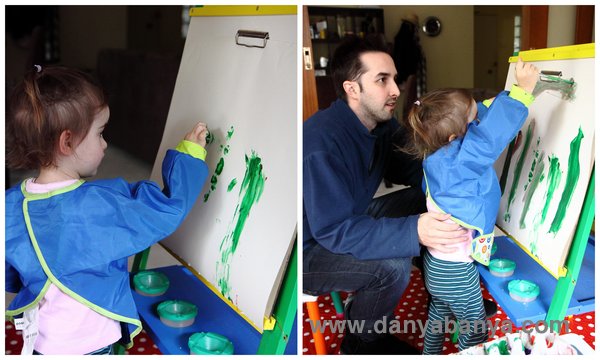 For Mr Banya's present, JJ chose stripes and dots with green and white.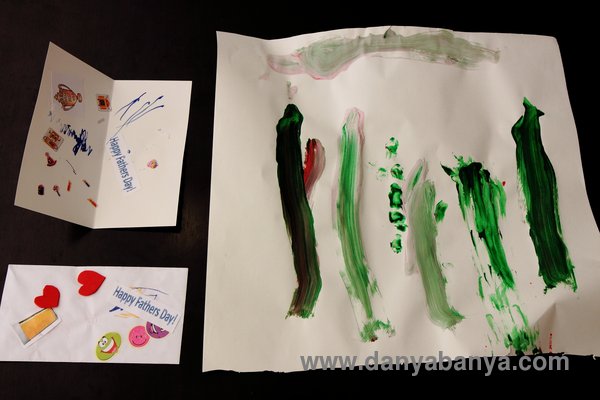 Happy Father's Day Daddy!  Card & envelope decorated at playgroup. Art painted at home.
Here's Papa's present: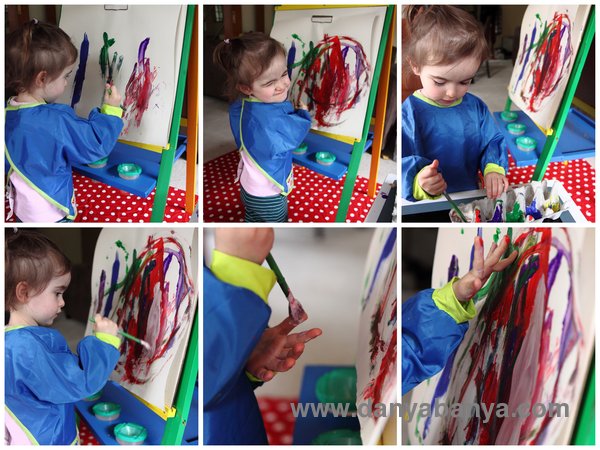 JJ painting Papa's portrait, using a combination of brush and fingers.
Happy Father's Day Papa! We used JJ's footprint for the card.
Here's Pop's present: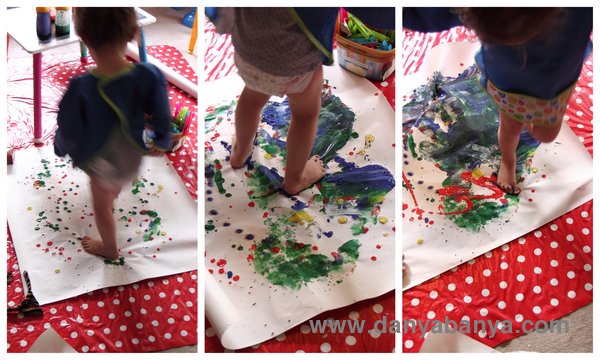 Foot art!
I sticky-taped a message onto blank paper, squirted on some paint, and then let JJ loose to paint with her feet. I had intended to remove the sticky- tape, but that proved slightly tricky… So instead once the painting was dry, I re-wet the sticky-tape and wiped off the paint.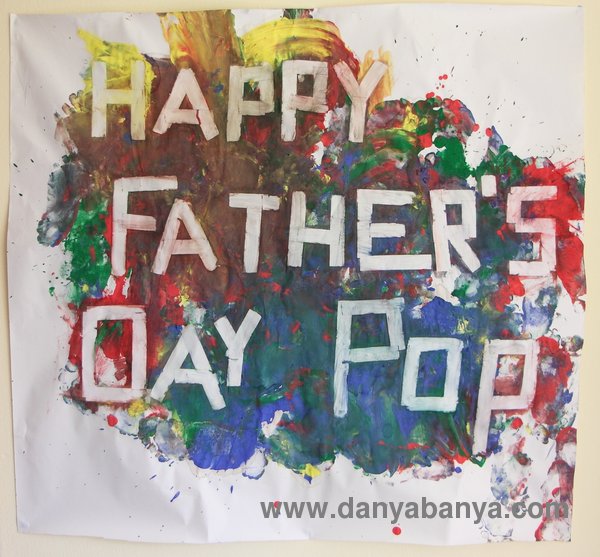 Happy Father's Day Pop!