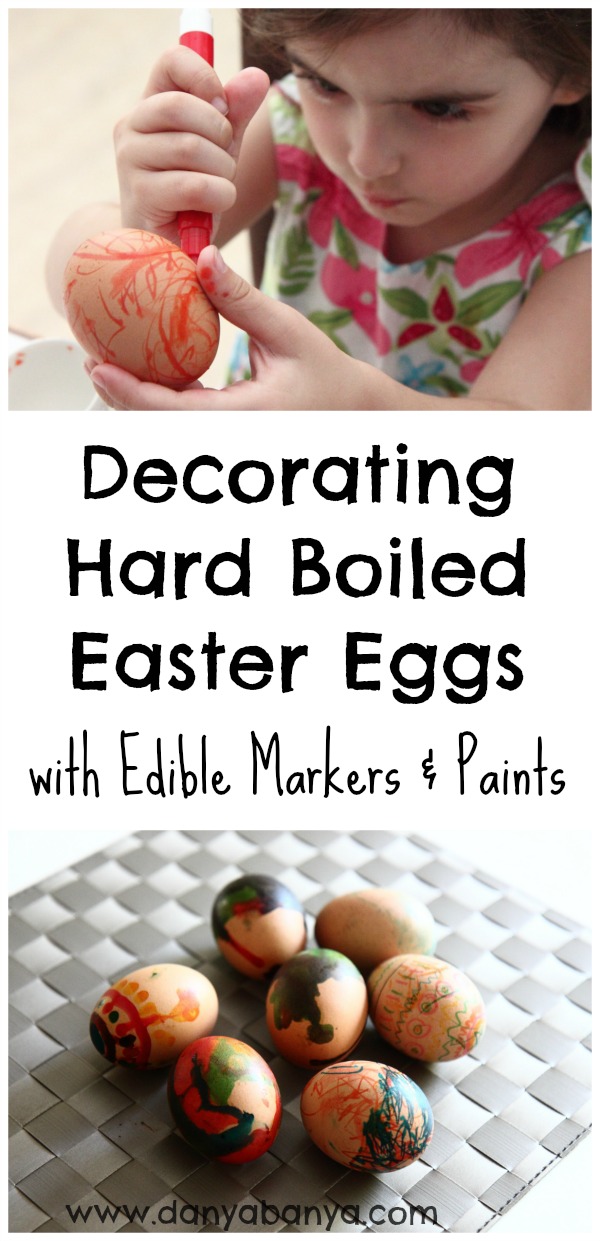 Easter's fast approaching, and in our house that means decorating eggs. Last year we dyed boiled eggs by dipped them in food colouring solution. This year we decided to draw and paint them instead.
Bee (18 months), JJ (3 years and 10 months) and I (young at heart) all enjoyed drawing on a few of the eggs using edible food markers. (Tip from a non-pro: next time I'll use a section of an egg carton as the stand for Bee's egg – we almost lost one of our egg cups.)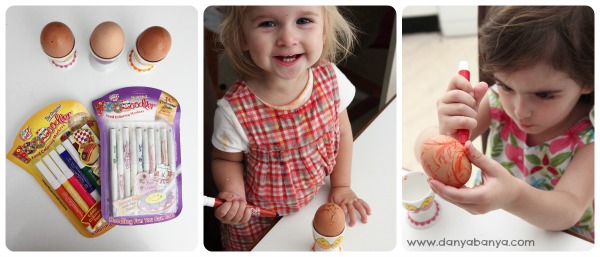 I also made edible paint using tiny amounts of food colouring and white vinegar, which JJ and I applied using cotton tips. (I wasn't quite brave enough to let Bee join in for this part). As you can see, I'd figured out that china egg cups weren't the ideal stand by this point and cut up the egg cartoon to make less fragile versions.

JJ really enjoyed both aspects of this activity. She spent a lot of time on each egg, really focusing on applying the different colours in just the right spots to achieve the look she was after.
And of course, after we'd decorated them, we then got to peel and eat them! Eggs are fantastic for growing bodies, with all their vitamins and essential minerals. And peeling eggs is really tricky for little fingers. It takes JJ about 10 minutes to peel an egg as she does little bit by little bit, which is great fine motor practise.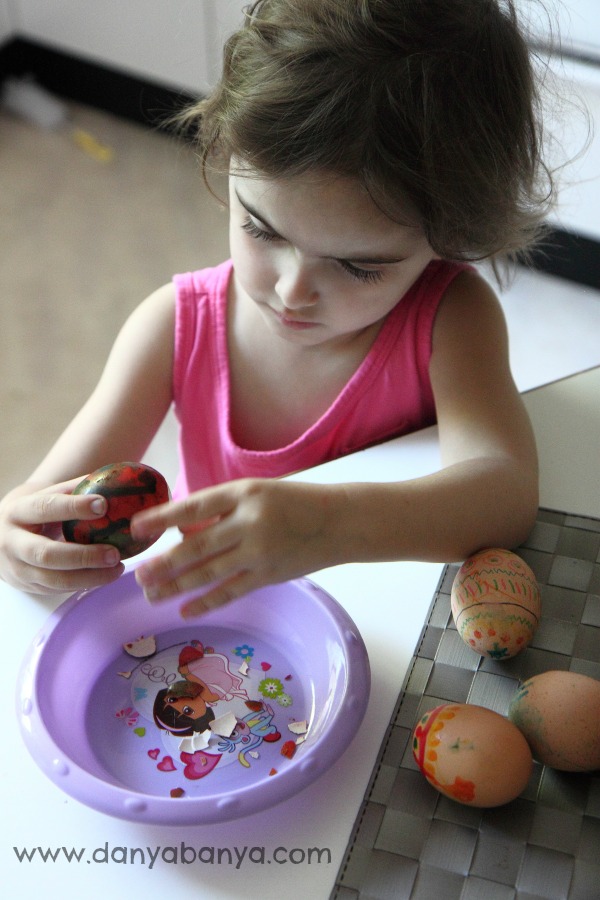 xx Danya