I made this chocolate and beetroot brownie monkey cake for JJ's zoo animal themed second birthday party.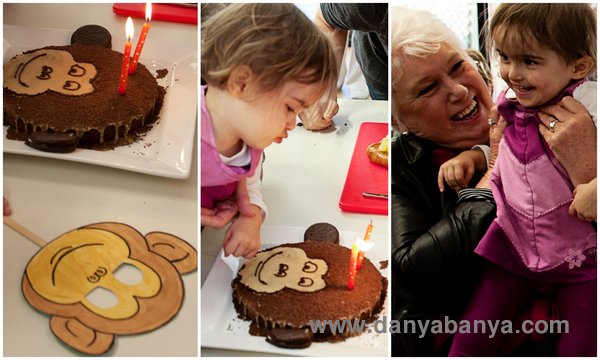 We used the same monkey face design that we used for the monkey masks. I used this Chocolate & Beetroot Brownie recipe from Vegie Smugglers, except that I used a round spring-form cake pan instead of a rectangular one.
(A non-pro tip: make sure to measure out the walnuts while they are still whole. If you measure out after they are already chopped, then the consequent larger quantity makes the walnut flavour too overpowering – something I luckily discovered on my test run the week prior, and was able to rectify for the 'real' cake….)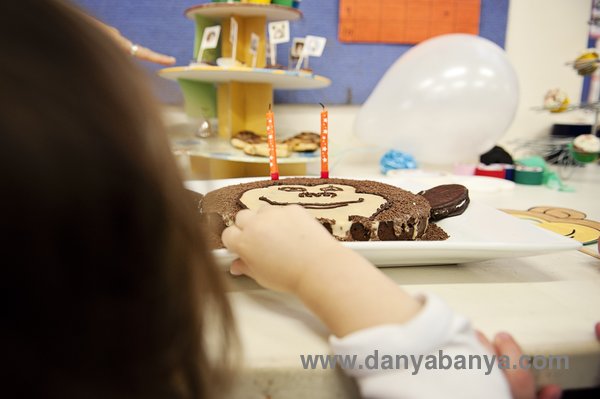 To make the beige / light brown icing, I mixed up icing sugar mixture, water, a touch of cocoa and one tiny drop of yellow food colouring (that stuff goes a long way!). I spread the icing to colour the whole cake, and then covered up the middle section with a piece of baking paper that I'd cut to size. I liberally applied chocolate sprinkles to the outside, uncovered parts of the face, patting down the sprinkles so they stuck to the icing. I then removed the baking paper, and added more icing to the middle section, bringing it up to be level with the chocolate sprinkles, and fixing up any areas where the sprinkles had crept in as I went.
I then left the cake out on the bench overnight for the icing to set. (I covered it with a box to keep our curious cat at bay). The next morning the icing was nice and hard, and the monkey face outline was still prominent. Yay! I then cut a third off two wagon wheels (a type of Australian chocolate biscuit) and put them on each side for ears.
Then I delegated to my father the drawing of the rest of the facial details with a tube of Rich Chocolate Writing Fudge.  (Thanks for stepping up on that one Dad!)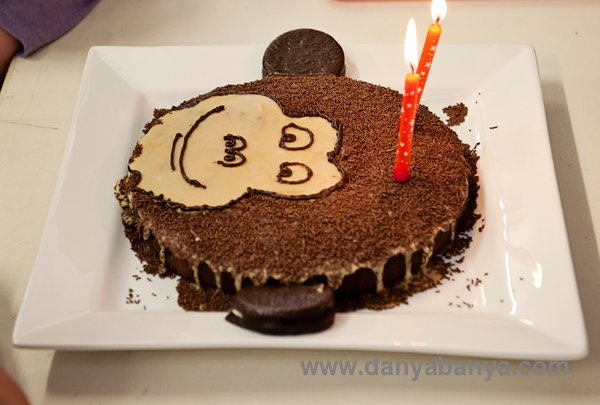 So what do you think? I reckon it turned out OK! I know the flavour is a little unusual for a 2nd birthday cake – it was intended mostly for the adults to eat. But I figured that some of the kids would try it too, and if they liked it, then great! If not, there were plenty of other cupcake options with milder flavours. I only served little portions, about 4cm cubed, and you know what? Almost all the kids scoffed it down. Goes to show that you shouldn't underestimate what kids will and won't eat…
If you're planning a zoo animal themed party, you might also like these zoo animal face masks and Easy zoo animal cupcake toppers.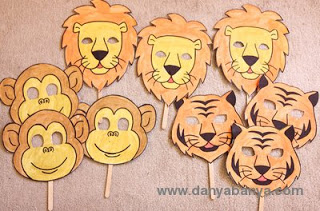 Easy zoo animal cupcake toppers
And here's the photo that we used as the background for JJ's party invitations on. Cute, no?
Or if it's cakes you're after, here's a few other ones I've made – the '1' cake, a 'floral' cake, and some professional-ish looking cupcakes.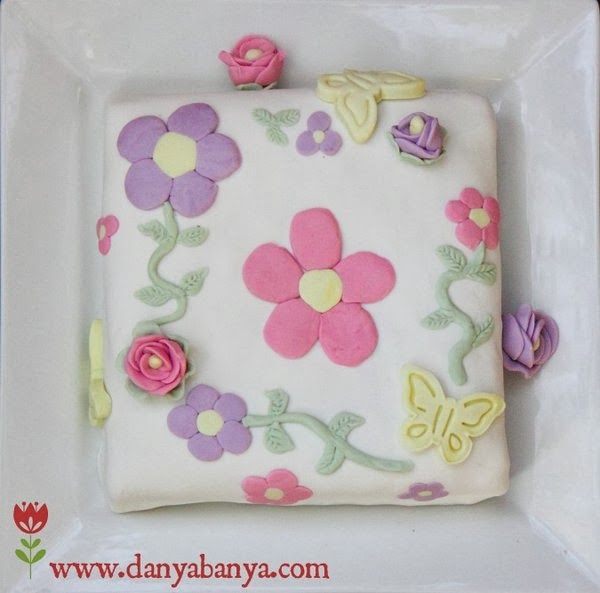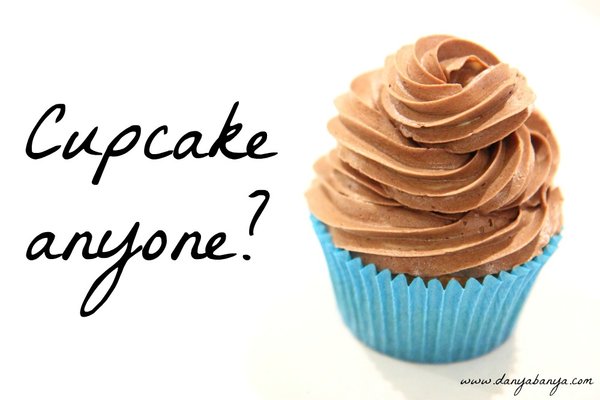 Yum!
xx
Danya