Cheese Lanterns! For a fun & tasty twist on traditional Chinese lanterns to celebrate Chinese New Year.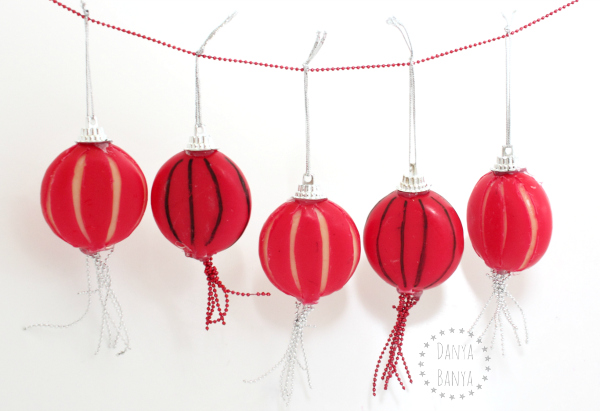 With three keen Mandarin students in our house (myself included), we really enjoy finding snippets of Chinese culture in our daily lives. We listen to Mandarin songs in the car (Mo Li Hua and Xiǎo Píngguǒ are current favourites). We call out the names for pumpkin (nán guā), avocado (è lí) and mushroom (mó gū) at the grocery store. We go to yum cha for dumplings (shuǐ jiǎo) every week, and we make sure to say xièxiè to the waitresses and sài tí ēn as we leave.*
So we are super excited that Chinese New Year is coming up in a few weeks time!
No doubt we'll try our hand at making paper Chinese lanterns and hong bao (red envelopes) at some point in the next fortnight, but in the meantime I thought it would be fun to make a Chinese lantern inspired cheese snack for the kids.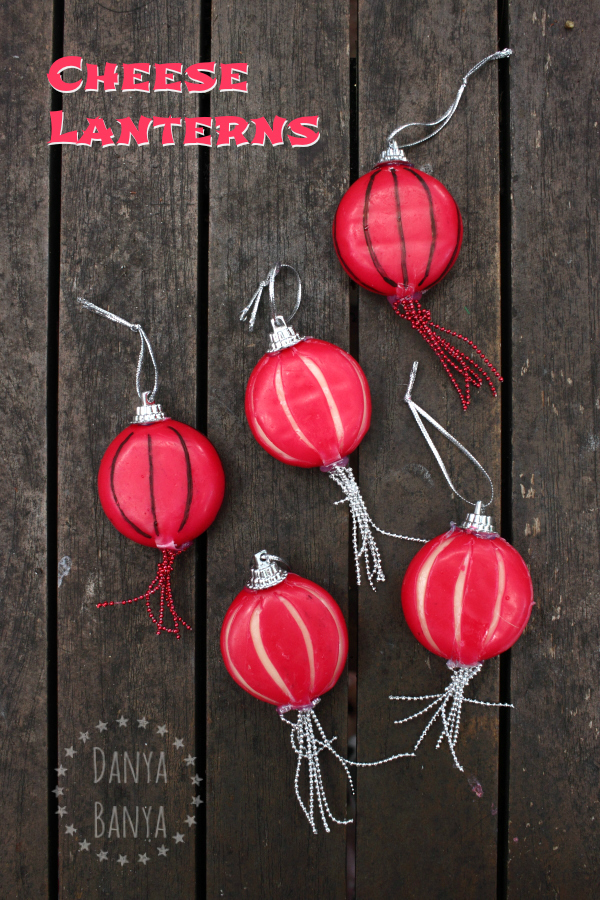 contains affiliate links to similar items

How to make Babybel Cheese Chinese Lanterns
We made ours from:
Babybel baby cheeses, which are semi-soft cheese rounds individually covered in red wax.
glue on ornament tops (kinda like these ones, except mine already had the silver thread looped though the hole at the top
silver and red beaded string for the tassel at the bottom
a low temperature glue gun to stick both of these on
either a permanent marker or sharp knife to add the decorative details to the body of the lantern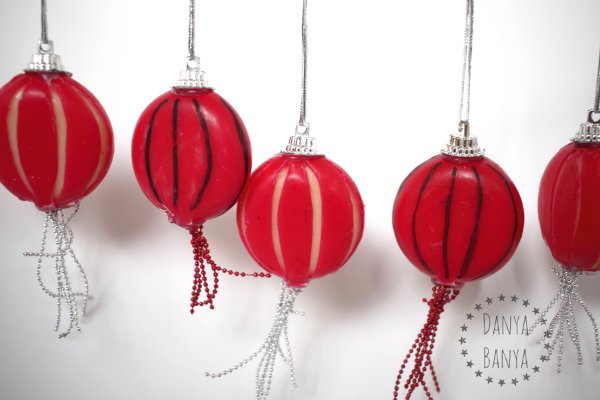 The extra decorations do mean they should be eaten soon afterwards, and are a bit trickier to open – but the kids thought they were cool. (They were gobbled up just as quickly as the Cheese Monsters we made last year).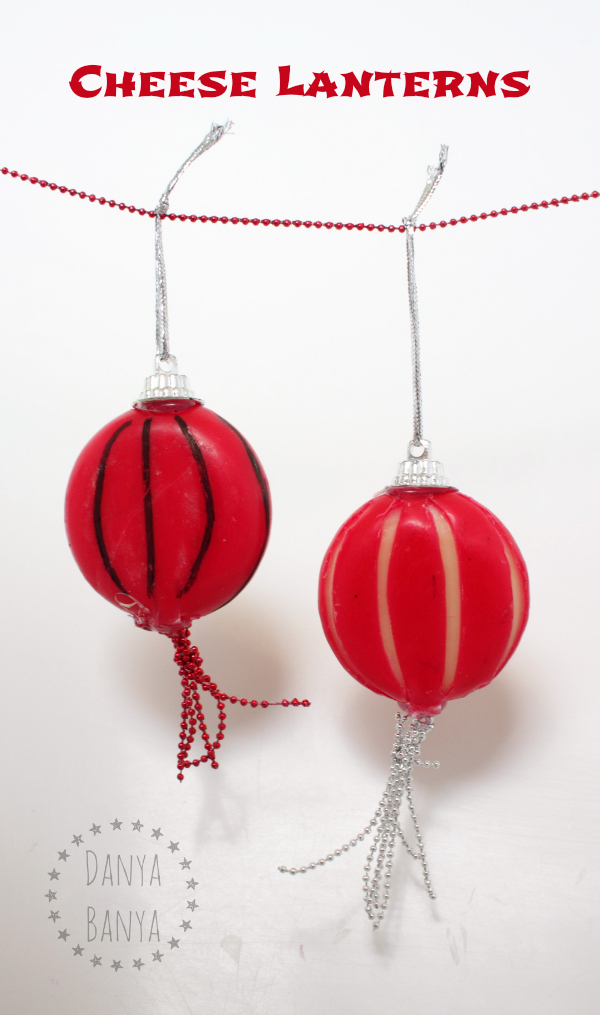 For more Chinese New Year arts, crafts and activities, you might also like:
Gong Xi Fa Cai!
xx Danya
* Apologies if my translations are terrible. I'm still a beginner, and what we learn is mostly aural. I believe I've spelled according to what we are learning in class, but Google translate doesn't always agree with me. So please do correct me if I've made any embarrassing mistakes. 🙂
** This post contains affiliate links. An affiliate link means I may earn a commission or referral fee if you make a purchase through my link, without any extra cost to you. It helps to keep this little blog afloat. Thanks for your support.