So hard to choose a title for this Wordless Wednesday – the Happy Chucker, the Exorcist, "Smile, say vomit!"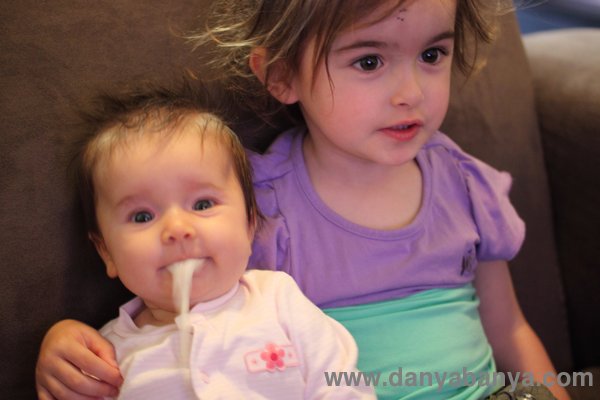 And outtakes below.
All photos taken circa 6.00am this morning by Mr Banya. Kids watching Playschool, Bee "sitting" for the first time.
Mr Banya didn't have his contacts and glasses on, so had no idea that the chuck happened until he wondered why Bee was all wet! (And then obviously cleaned her up again to take the last shot. As you can see, JJ didn't move a muscle.)
I was still sleeping through all this, bless.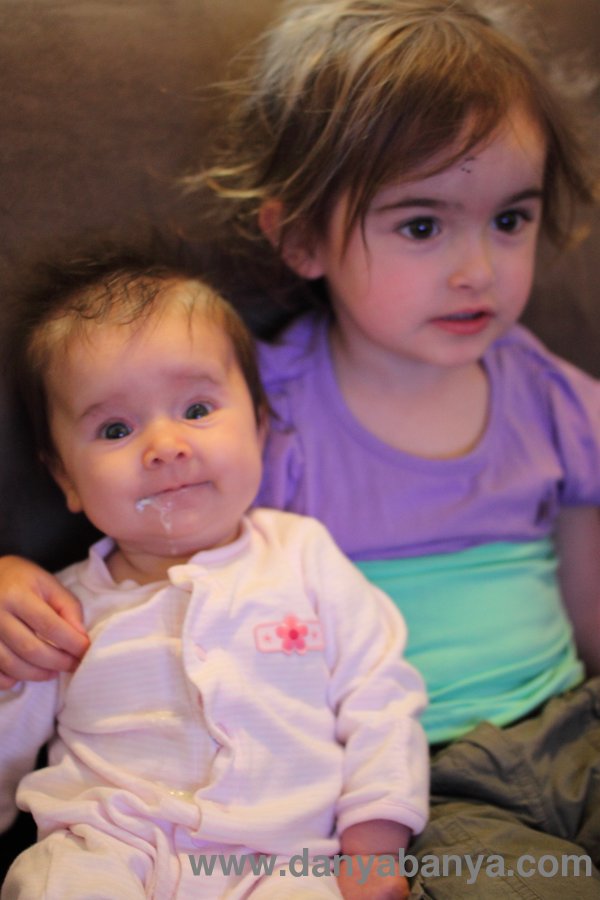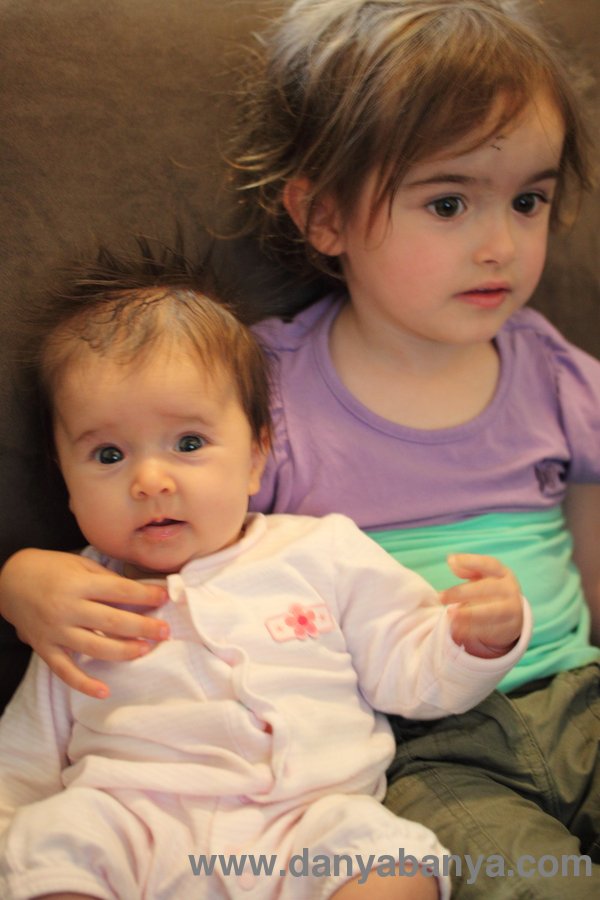 Oh and btw JJ is wearing a Danya Banya altered top.
As usual, totally linking up WW with Trish & Bree…
xx
Danya