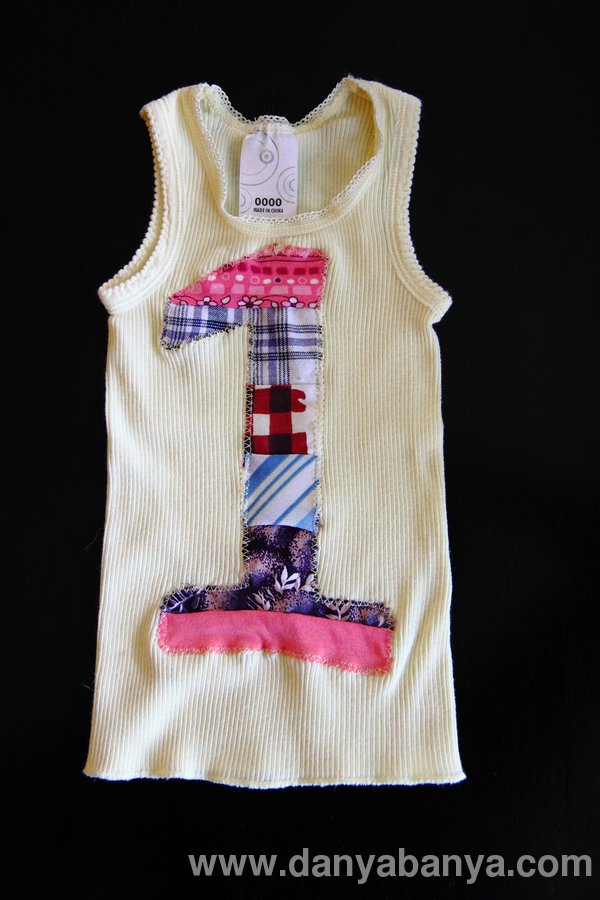 I made this "1" singlet to celebrate Baby Bee's one month birthday milestone.
The base is one of JJ's hand-me-down size 0000 yellow singlets.
I used the "1" template from my fabric numbers. It is a little large for a newborn's singlet. I debated whether to reduce the font size. But I have in mind to create a numbered top for Bee every month, with the number being the same size to show proportionally how much she's grown, and she will grow into this font size soon enough.
I searched through my fabric scrap collection for odd fabrics of differing colours & patterns, and sewed them together into stripes. Then I traced the number one using the template, cut it out, and pinned it on. Using a pale yellow thread, I sewed it on with a long straight stitch, trying not to stretch the fabric as I sewed. Then I sealed the edges using a long wide zigzag stitch.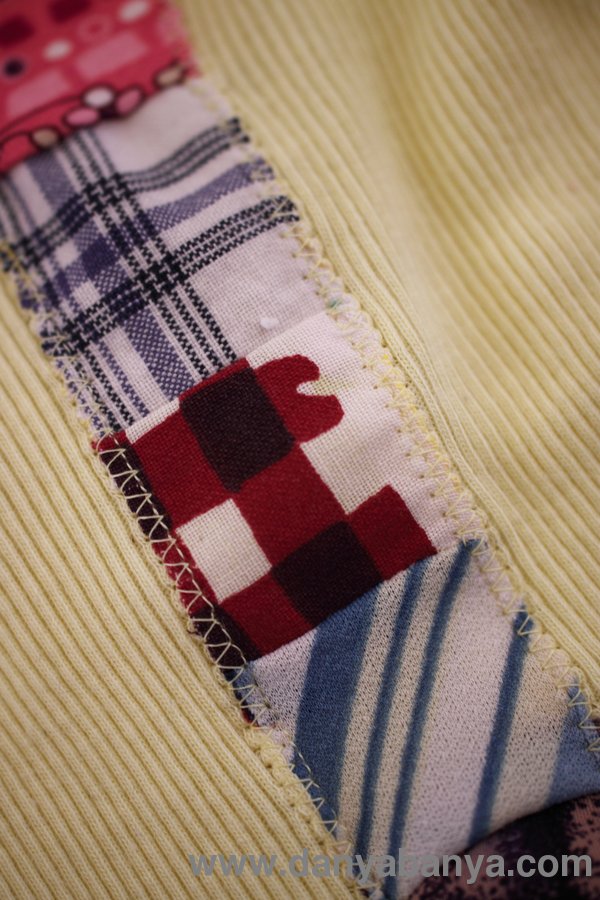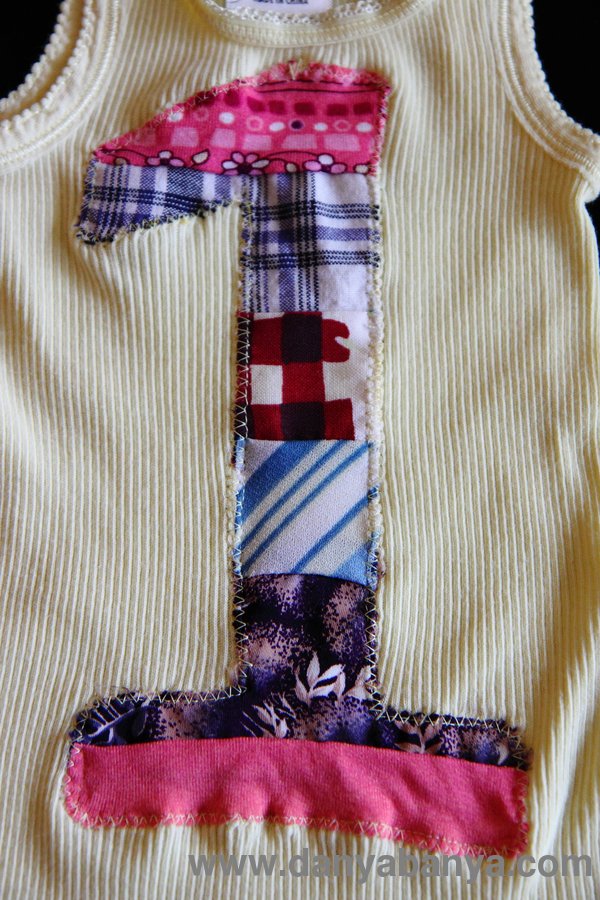 And here is little 1 month old Bee totally rocking it!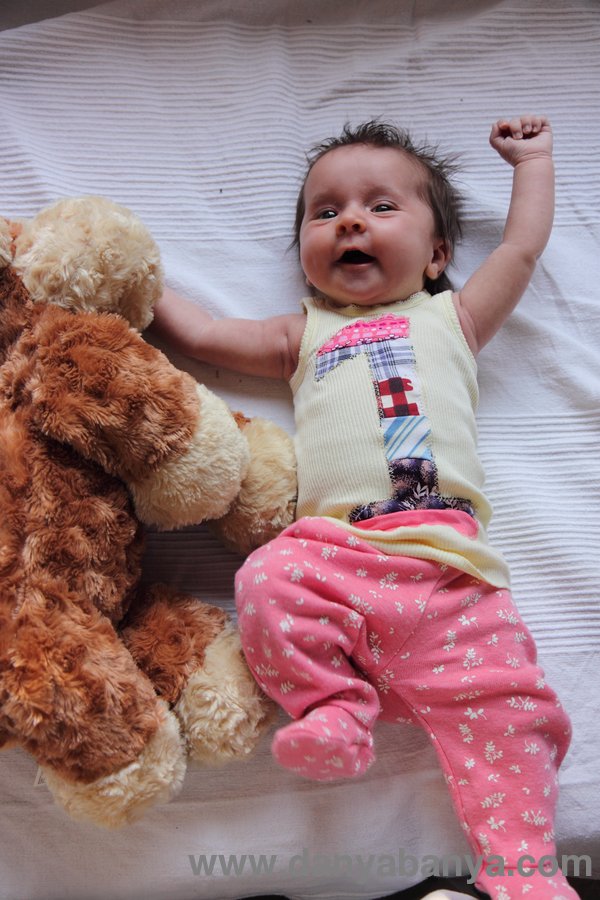 Now I have to get started on a "2"….
(Linking up with Pam from Threading My Way for Threading Your Way).

(This post is not sponsored. All opinions are my own.)
Are you new here? If you've just found my blog, be sure to subscribe via Email or RSS Feed, or to "like" the Danya Banya Blog Facebook page, so that you'll get all my tips and rants on parenting babies and toddlers, sewing, crafting, wholesome cooking, photography and lots more!