After the kids had finished making a mess of the backyard playing with the Sensory Foam Dough, I still had a bit of shaving cream left in the can. Too much to throw away, but not enough to keep….
So then this happened.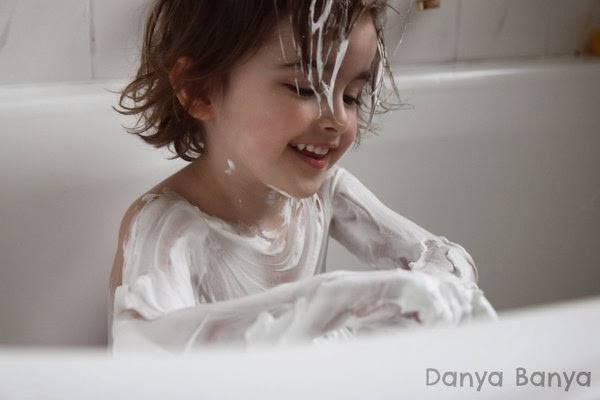 (no filter)
I might have accidentally put in another entire can as well….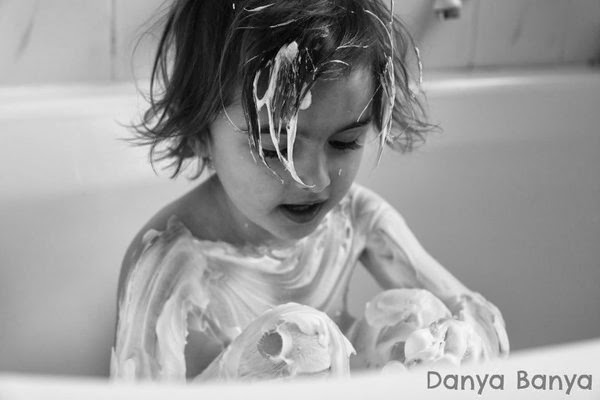 (black and white)
We've played with shaving cream in the bath before. It's lots and lots and lots of fun.
She loved the feeling of it oozing between her fingers. She loved the feeling of it on her body, particularly on her feet and between her toes. She loved the thrill of sliding around the bathtub, and trying to walk from one side of the bath tub to the other without slipping over.
A few of her bath toys might have slipped and slid their way around the bath tub as well.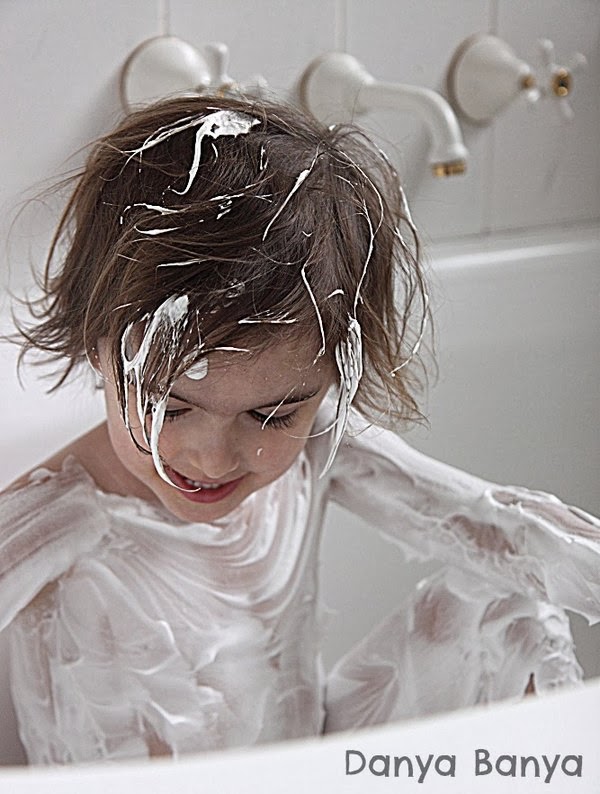 (HDR)
Great for a sensory explosion on a hot summer's day. She certainly looks like she's enjoying herself, doesn't she?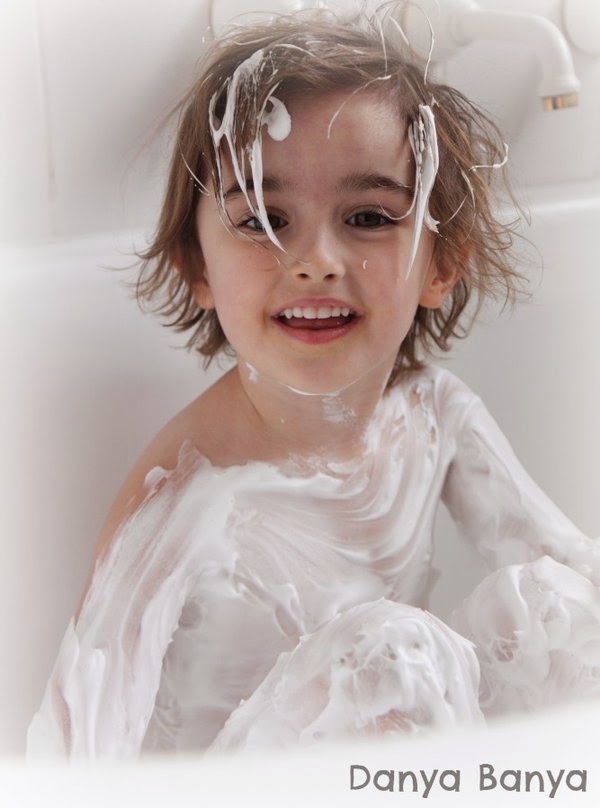 (frost)
xx
Danya