Here's another applique sewing project. This little '2' T-Shirt was made for my friend's daughter's second birthday.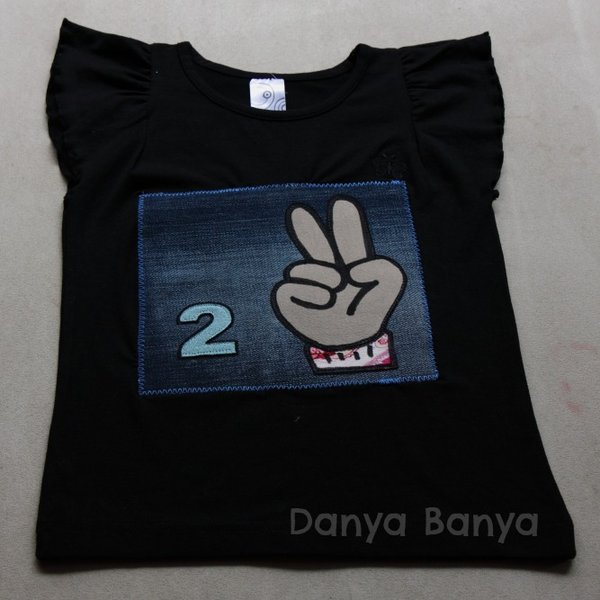 Technically I bought the plain black T-shirt, and then I appliqued the design on the front. But I still think that counts as a unique hand-made gift, don't you?
To make it, I zigzagged on some scrap demin first to create a frame. Then I appliqued on the hand, cuff and 2 using bits and pieces of scrap fabric. (Word has gotten out that I collect old clothes that are too damaged to go to charity for upcycling projects – so my collection is becoming quite large!)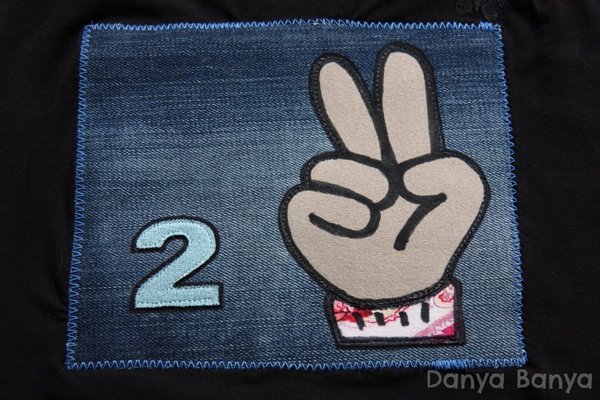 I googled a cartoon two fingers design. (I'd love to link back to the image, but it was a year ago now, and for the life of me I can't find it again to give credit. But it was something similar to this one.)
Once all the sewing was done, I traced the outline using laundry marker. The marker will gradually fade, but you can go over it again to keep it looking bright.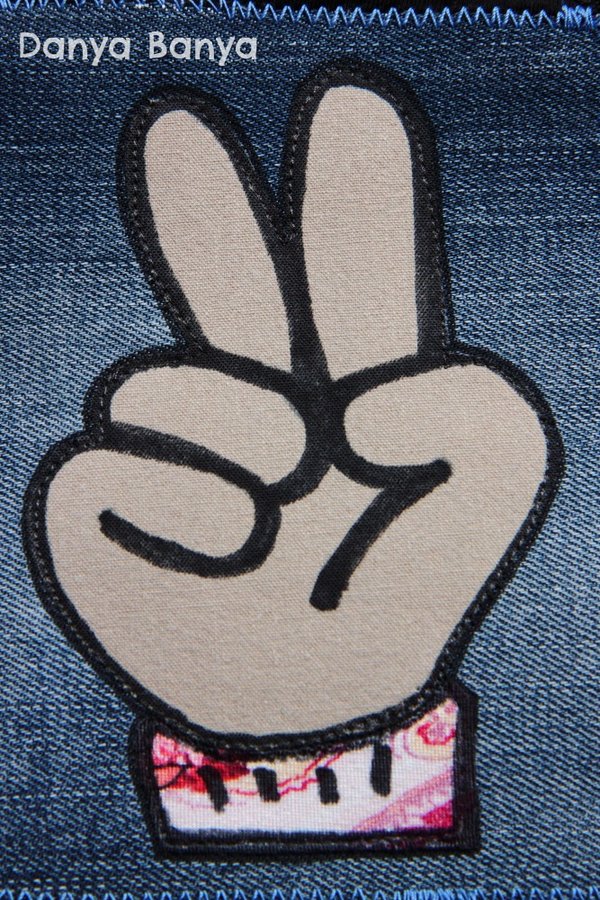 xx
Danya
PS: You might also like to check out the three different Trashy T-Shirts that I also made using this method.