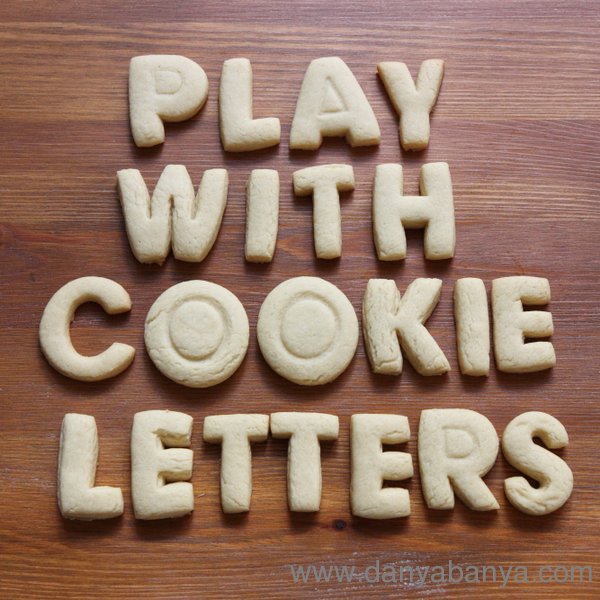 JJ is showing an interest in learning the alphabet, and I'm trying to encourage her by incorporating lots of fun letter recognition play in our everyday activities.
For morning or afternoon tea, JJ picks out a letter and we talk about what the letter's name is, what sound it makes, and what things she can think of that start with that letter.
Now usually my recipes incorporate some goodness – vegies, wholegrains, etc. But the only redeeming feature of this particular recipe is that it has no nasty additives. I do keep the serving size small (one biscuit), so I figure the white flour and white sugar is insignificant in the bigger picture…
Makes about 40 small biscuits.
Ingredients
125 grams of butter, softened
1/4 cup caster sugar
1/4 cup brown sugar
pinch salt
2 cups self raising flour
1 egg
Baking paper
Method
1. Preheat oven to 180 degrees.
2. Mix the butter and sugar together, until creamy.
3. Add the salt and egg, and mix.
4. Gradually mix in the flour, about half a cup at a time.
5. Knead the dough and roll it out. You can also add chocolate chips, caramel chips, peanut butter or cinnamon.
6. Shape with cookie cutters if you like. You can also decorate with sprinkles (hundreds and thousands) or course sugar on top.
7. Transfer on to a tray lined with baking paper, leaving a little space at the edges as the dough will spread slightly while cooking.
8. Bake for about 10 minutes. Vary slightly shorter or longer depending on how big your cookie size is, and how soft you like them.
(You can use this as a base recipe to make all sorts of cookies and biscuits – you could use any cookie cutter shape, or you could add different spices or toppings. The possibilities are endless! The biscuits themselves last well in a biscuit tin, and you can make a double batch of the dough and freeze half for later.)
JJ is still at the stage of learning individual letters, so she isn't up to whole words yet. But that doesn't mean that I couldn't have some cookie letter fun. 😉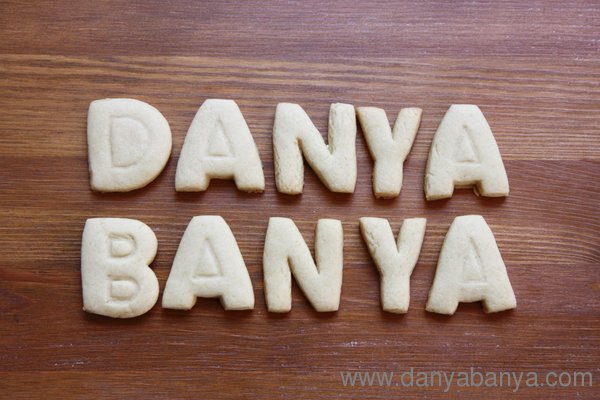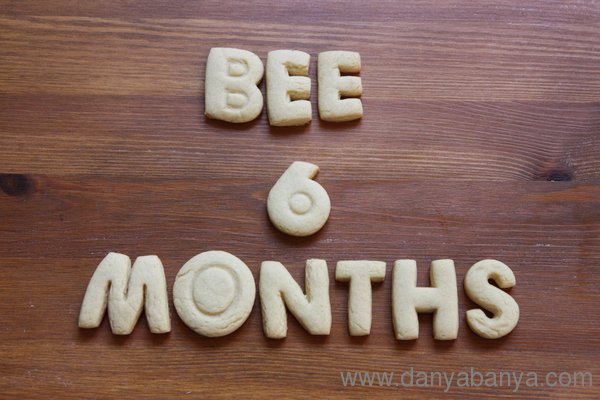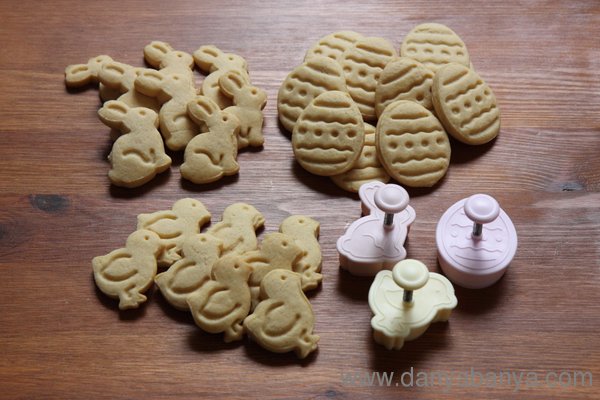 And since it was around Easter time….
I made all these letters and Easter shapes with one batch of the biscuit dough, and I used up the remaining scraps to make a chocolate chip cookie for me. Sorry, I took a few bites before I remembered to photograph. Nom nom nom.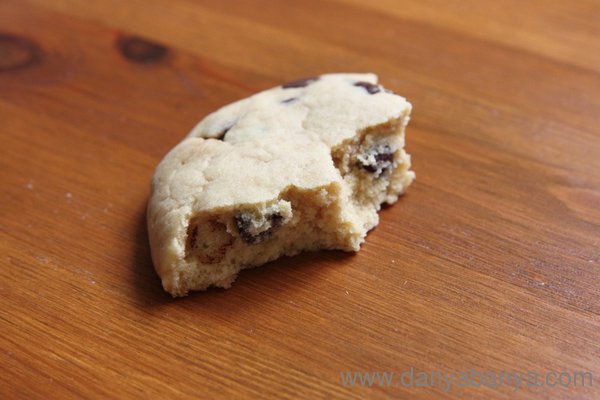 How did you teach your kids the alphabet?
Do you call them biscuits or cookies at your place?
Are chocolate chip or caramel chip cookies better?
Am I weird for spelling out my blog name and children's ages in cookie letters, or is it just my husband that thinks that?
xx Danya