These cupcake toppers are so easy to make! I made a batch of about 50 or so in about an hour. We made zoo animal themed ones, but you could easily adapt to suit any theme.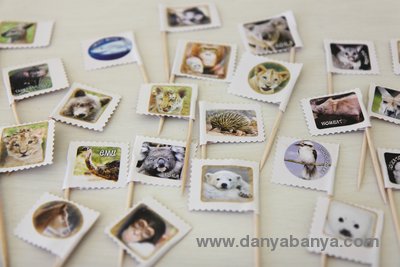 I bought two sticker books from the local discount shop, but as each book had 180 stickers (enough for 90 toppers), one would have been plenty. They cost me $2 each. I already had the rest of the supplies, so all up this project cost me $4!
Supplies Needed
A book (or two) of little stickers to match your theme
Regular paper
Glue Stick
Toothpicks
Regular scissors
Pattern-edged scissors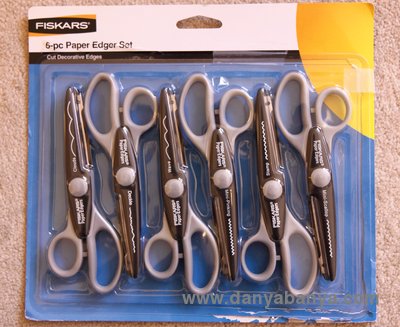 How To?
Grab a few sheets of paper – I used normal printer paper, or you could use coloured paper if you prefer. Cut the paper using regular scissors into little rectangles about 4cm high and 8cm wide. Glue one side, put a toothpick in the middle and fold the paper in half over the toothpick, effectively gluing the two halves together.

Stick a sticker onto each side, centred by height, keeping as close to the toothpick as possible.

Then use the pattern-edged scissors to cut off the excess paper around the stickers. Choose pattern-edged scissors with a small pattern – I used the stamp pattern ones, but the mini pinking or mini scallop pattern ones would work just as well.

And voila!  Homemade, zoo animal themed cupcake toppers!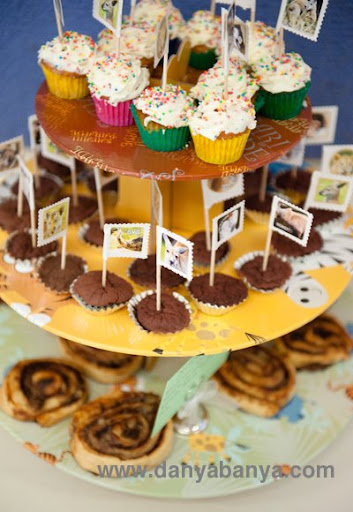 They turned out quite well, especially considering how little time, effort, cost and resources were involved.

And if you are wondering what the little treats on the cupcake stand are? The top layer are grandma-homemade cupcakes (thanks Mum!). The second layer are egg-free cupcakes (to cater for some of JJ's friends with egg allergies). They were so creamy! I'll see if I can find the recipe to share with you… The third layer are wholemeal banana and Nutella (hazelnut spread) scrolls. I based them on this recipe, but used wholemeal (wholewheat) flour, added banana and deleted the crushed hazelnuts. They weren't the prettiest, but they were yummy, and kind of healthy. (I had to sneak wholegrains in somewhere).
These were served at my daughter JJ's second birthday party, along with these Zoo Animal Face Masks, and Chocolate & Beetroot Brownie Monkey Cake. It was zoo-ilicious and animal-tastic!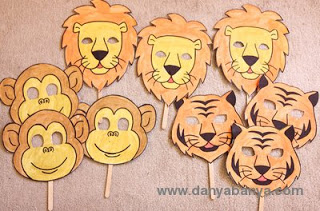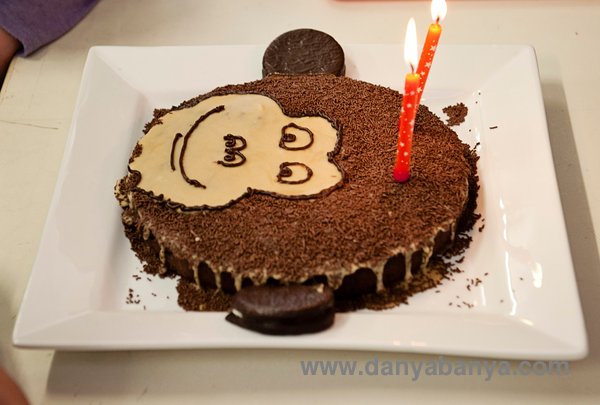 xx
Danya

Are you new here? If you've just found my blog, be sure to subscribe via Email or RSS Feed, or to "like" the Danya Banya Blog Facebook page, so that you'll get all my tips and rants on parenting babies and toddlers, sewing, crafting, wholesome cooking, photography and lots more!