JJ's gym class has a special word each week, and she has to bring something along that represents that word to go in the Treasure Bag. This week's word was rocket.
We don't have any toy rockets at home, but I thought, "hey, I'm trying to be kinda-sorta crafty. Maybe I can MAKE one!"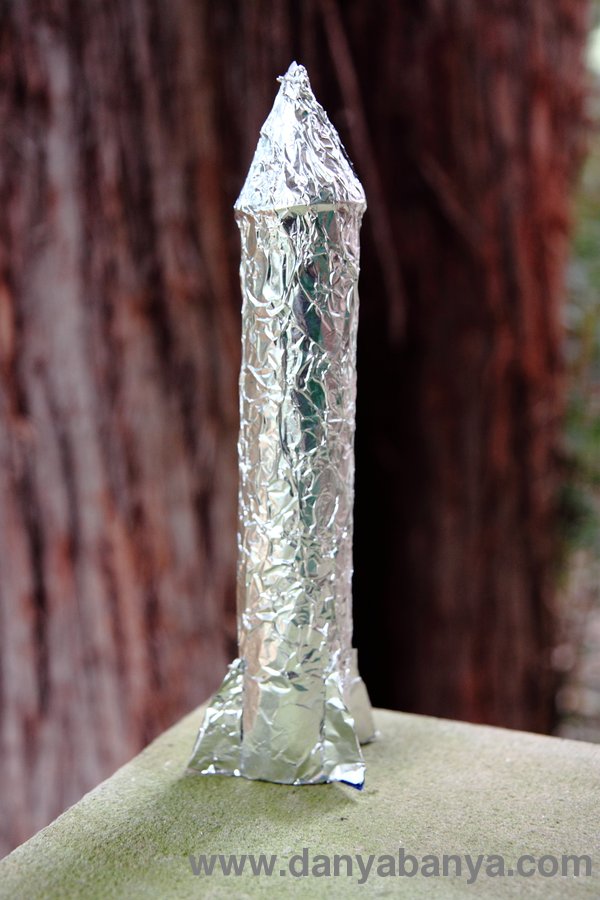 I'll admit that it's not the fanciest rocket in the world, but young kids don't need (or even want) things that are "fancy".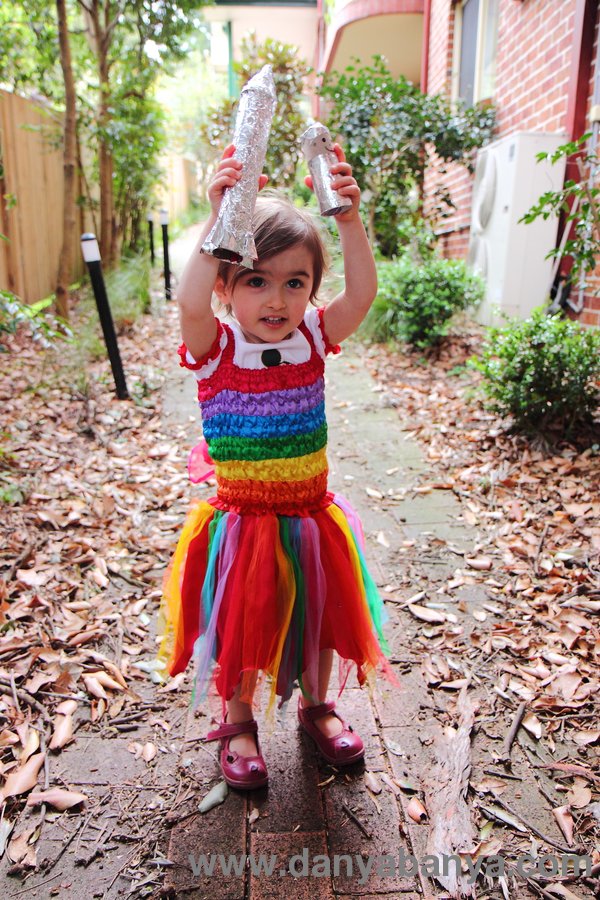 To make one, all you need is a long cardboard tube (like a paper towel roll or cling wrap roll), some scissors and cardboard to make the cone at the top and the stabilizer fins at the bottom, some sticky tape to hold it all together, and aluminium foil to wrap around the outside. JJ thought her rocket could fly to the moon!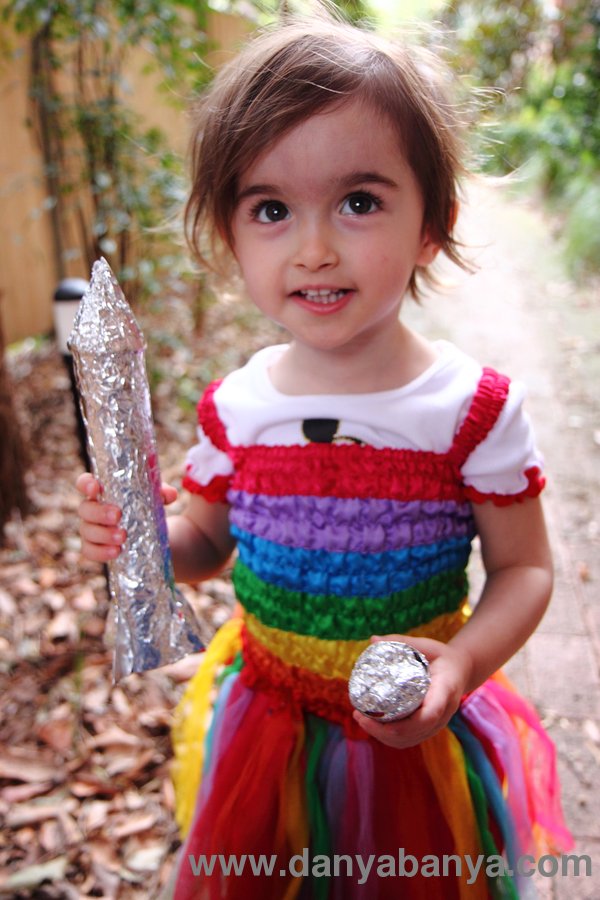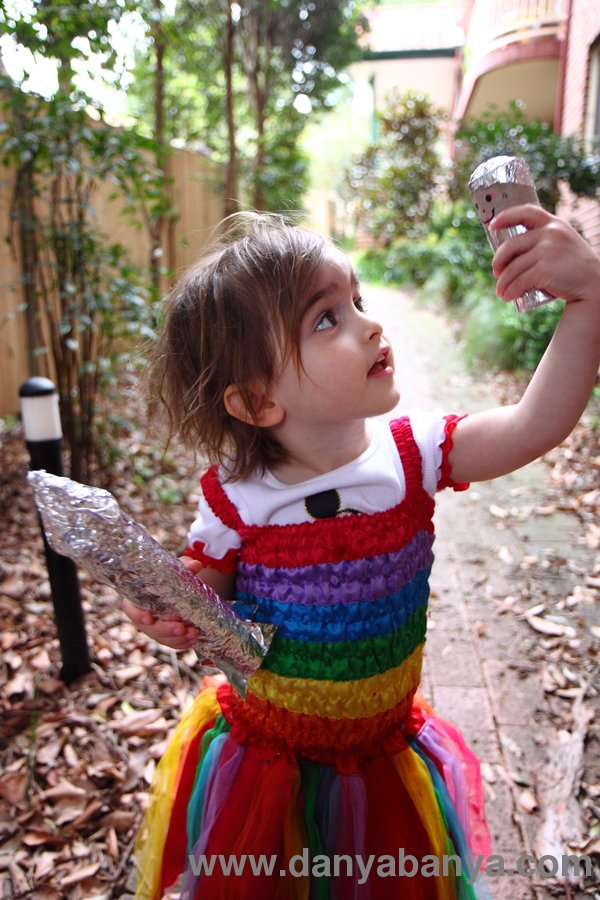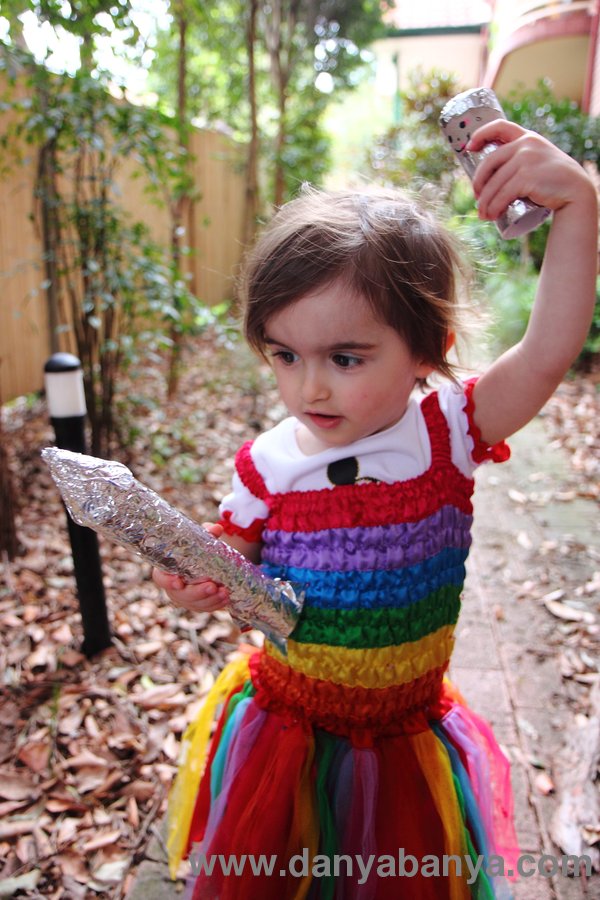 So off she skips to gym class, happy as ever. Bless.
By the way – the astronaut is one of our toilet paper roll dolls, in case you were wondering…
And yes, JJ is wearing her Cinderella dress, once again.
xxx Danya