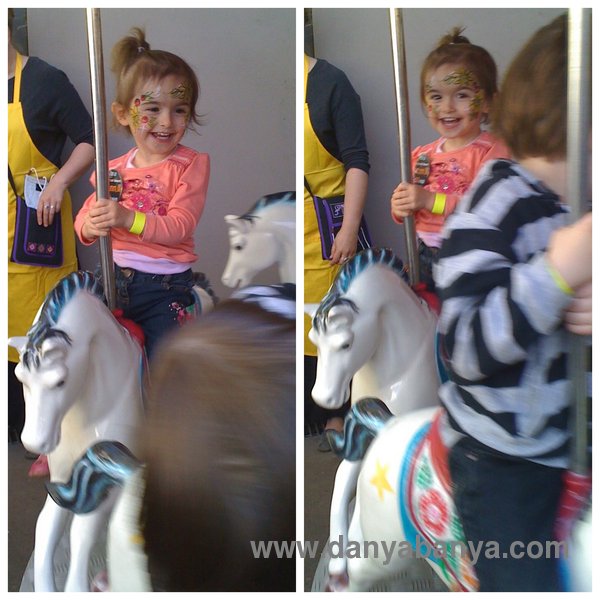 One of the local kindergartens had an open day on the weekend…. This was JJ's first ride on a carousel (merry-go-round), and somehow I think she is enjoying herself! They also had a jumping castle obstacle course, face-painting and a baby animal farm (with a calf thank goodness, because JJ is a bit obsessed with cows at the moment). Lots of fun!
(This post is not sponsored.  All opinions are my own.)
Are you new here? If you've just found my blog, be sure to subscribe via Email or RSS Feed, or to "like" the Danya Banya Blog Facebook page, so that you'll get all my tips and rants on parenting babies and toddlers, sewing, crafting, wholesome cooking, photography and lots more!