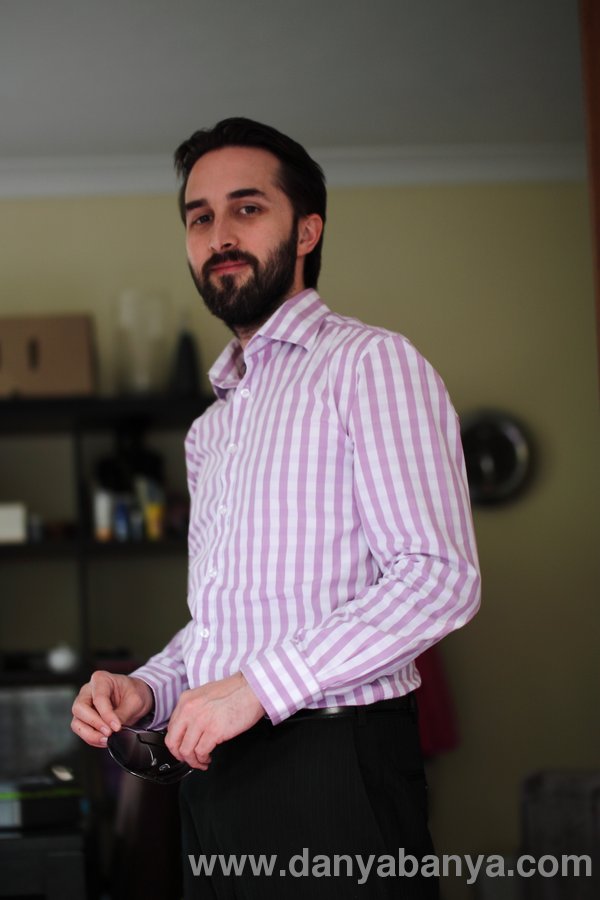 A quick snap of Mr Banya on his way to work yesterday. He normally works from home in his pyjamas jeans and a T-shirt, so I was loving this more corporate look for a change.
But wait! What's that on his face?
Yes. He's growing a beard. and not just any beard either. A bushranger beard.
Apparently it's a trending fashion.
I must admit, I'm starting to see beards in a few places these days. Like the two awesome beards running around on the Sydney Swans AFL team.
Then there's the Aussie band The Beards with their Triple J Hottest 100 song "You Should Consider Having Sex With A Bearded Man".
Mr Banya's had tidy trimmed goatees before, but this is the first time he's channelled his full inner Chewbacca. And I think I like it….
Thoughts?
xxx
Danya
Linking up for Wordless Wednesday, with Trish from My Little Drummer Boys & Bree from Twinkle in the Eye.

(This post is not sponsored. All opinions are my own.)
Are you new here? If you've just found my blog, be sure to subscribe via Email or RSS Feed, or to "like" the Danya Banya Blog Facebook page, so that you'll get all my tips and rants on parenting babies and toddlers, sewing, crafting, wholesome cooking, photography and lots more!