Hands-on early literacy game for kids: sight word scrub! Also works for letters, numbers and shapes.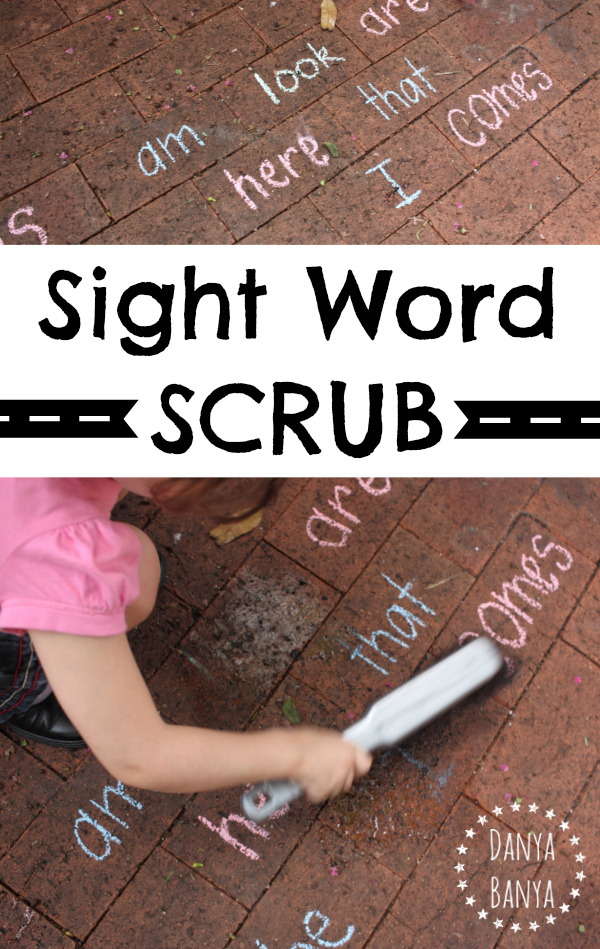 Learning to read. It's our 'all' at the moment. JJ (4 years and 9 months) started kindergarten a few weeks ago, and her class is whizzing through letters and sight words. And they are starting to put it all together to learn to read. It's all very exciting.
I'm quite concious that JJ is very young for her class. I want to support her enthusiasm and encourage her learning, whilst maintaining a play-based approach at home.
So instead of doing our usual sight words homework yesterday, I thought we could liven it up a little. And so we invented a new game, called Sight Word Scrub!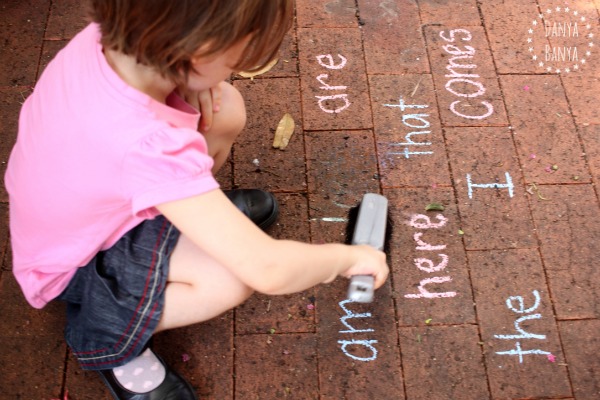 (You might be wondering what sight words are? Whilst JJ is learning to read phonetically, she is also encouraged to memorise a set of high frequency sight words that are commonly found in kids' books. She is learning to automatically recognise these words, without having to sound them out.)
How to Play Sight Word Scrub
This game is just a simple idea really – all you need is a bucket of water, some sort of scrubbing brush (this one is a small broom from a dustpan set), and coloured chalk. Write your kindergarten sight words in chalk, in a few different colours so that each word stands out. Then have your child say each word before they scrub it out.
Outdoor hands-on homework. So much more fun than worksheets!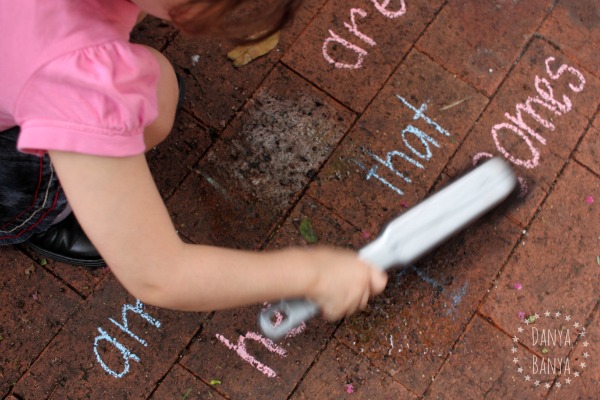 JJ liked it so much that she asked if she could scrub out some more. So we did some of the letters she is learning as well.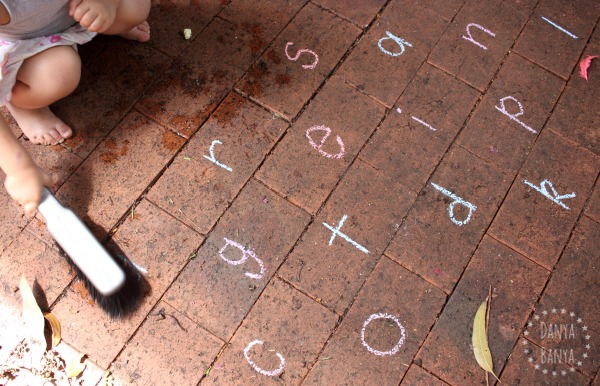 Bee (2 years and 5 months) wanted to join in the fun too, so we did a few shapes. (She is really good at pointing out star and heart shapes – she's still learning the rest…)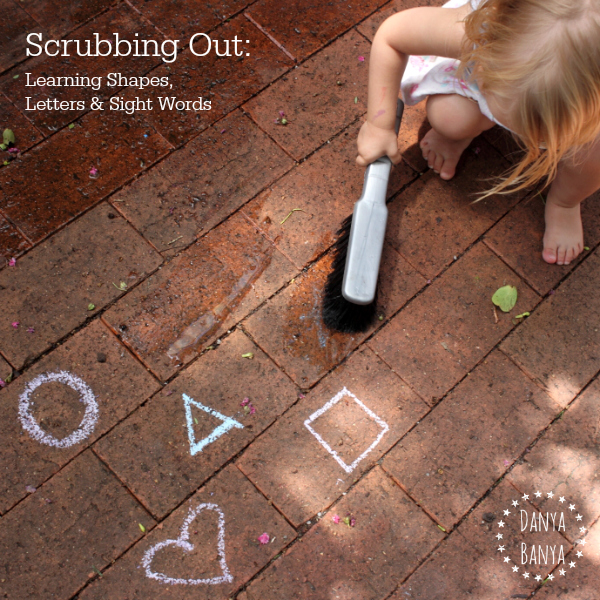 You could do this activity with a whole host of variations – perhaps numbers, colours or emotions (by drawing facial expressions).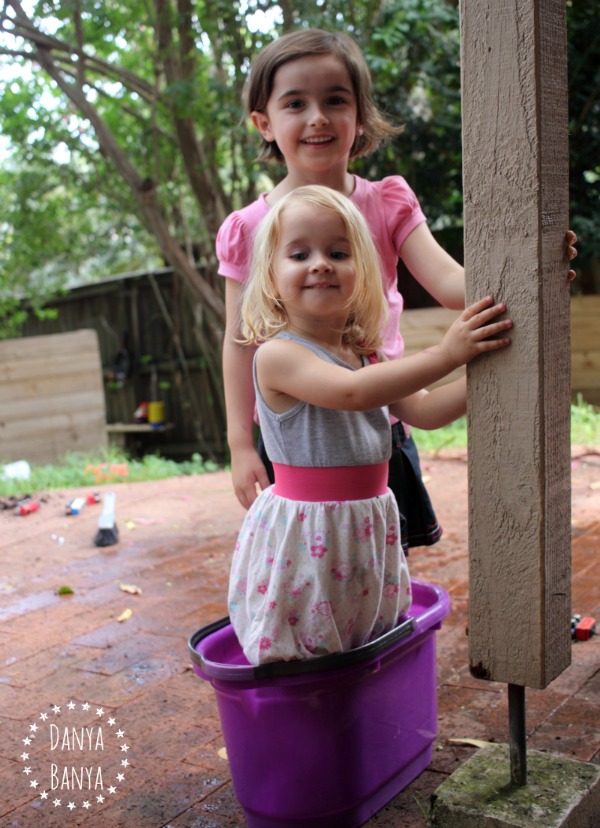 And of course, they both got in afterwards. (At least they took off their shoes first this time!)
xx Danya