It's autumn in Australia at the moment, and we've all had sniffles. The girls squeezed some fresh orange juice as a little vitamin C boosting treat, and I made these DIY bird feeders from the orange skin left over.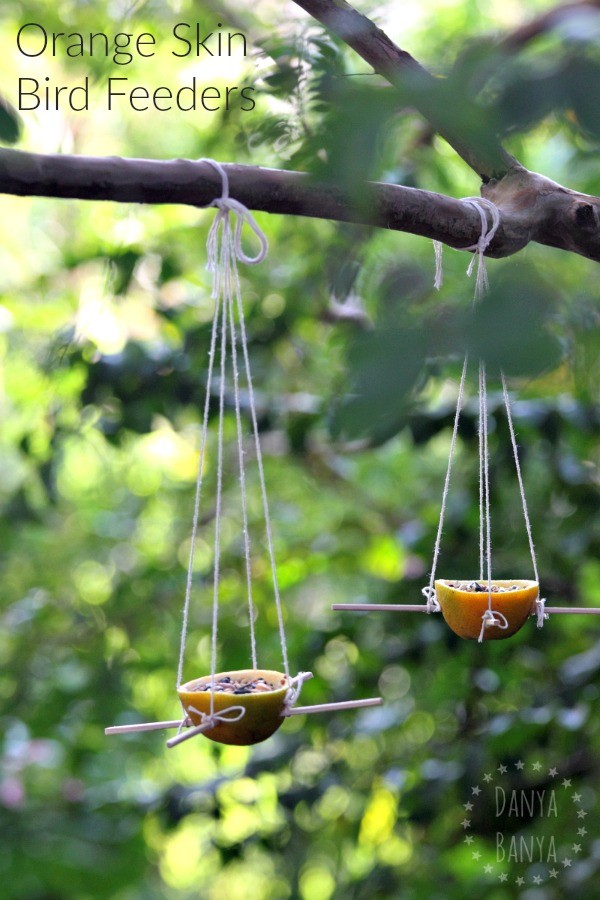 To make this pair of orange skin bird feeders, I used:
1 orange
sharp knife
2 pairs of takeaway-style wooden chopsticks
kitchen twine (or string)
wild bird seed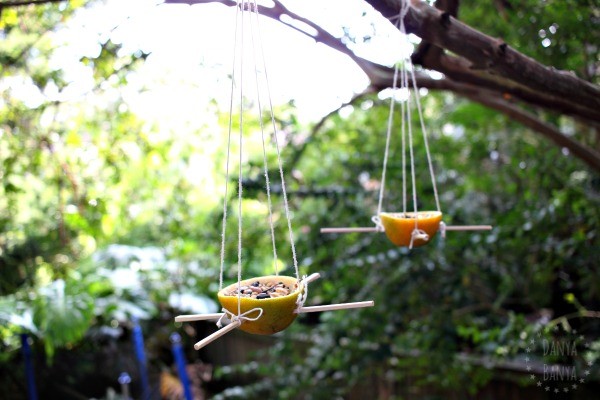 I cut the orange in half, and juiced (similar to how Bee did here). I then scooped out (and ate up) all the left over pulp and pith from the inside of the orange peel. (Waste not, want not… Plus that stuff is packed with awesome fibre!)
I poked four holes in the bottom of each orange peel cup using a sharp knife, and inserted a pair of wooden chopsticks in each.
I cut 8 x lengths of kitchen twine, about a yard or so long, and tied these onto each end of the chopsticks. (You can tie it in just a double knot if you like. I tied a little bow on the ends of mine.)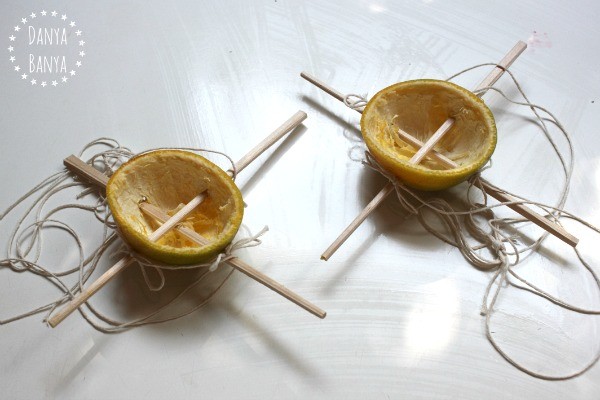 And fill with seed! I used a large wild bird seed mix that we'd bought previously for another project. We don't regularly feed birds at our house (as I'd rather they find their own food sources instead of becoming reliant on us), but I figure every now and again is OK, especially if it encourages the next generation to be fascinated with nature.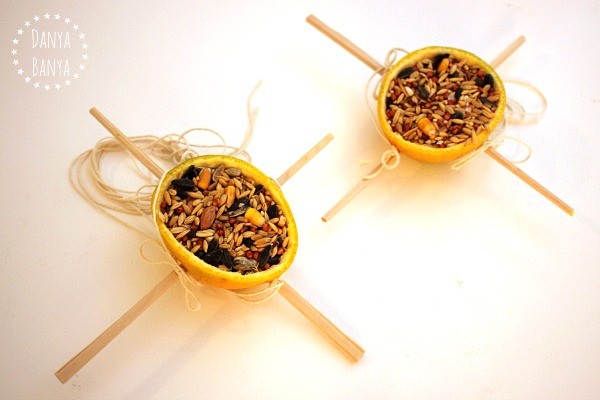 And then hang them up in tree!
The idea is that the birds can land on the chopsticks, and eat the bird seed out of the cup as a little treat. We don't have any conveniently low hanging branches, so I got the ladder out to hang ours up in the crepe myrtle tree in our backyard.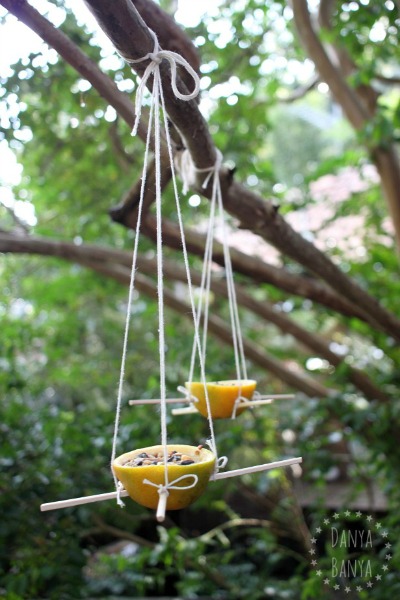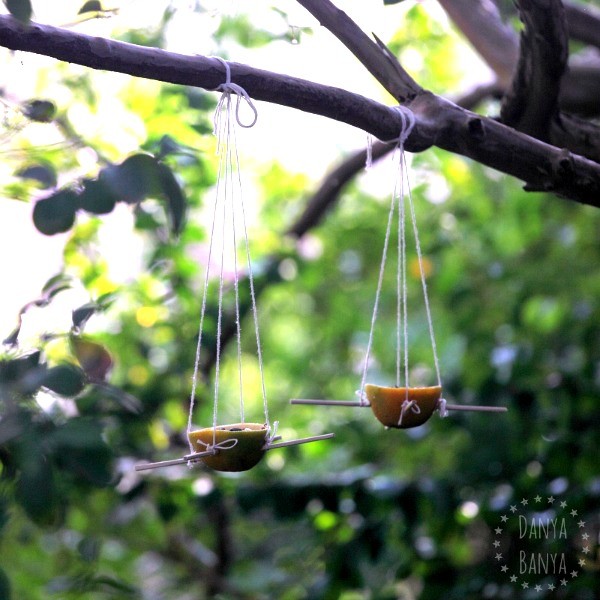 Now the question is, who will like it more – the birds or the possums?
xx Danya