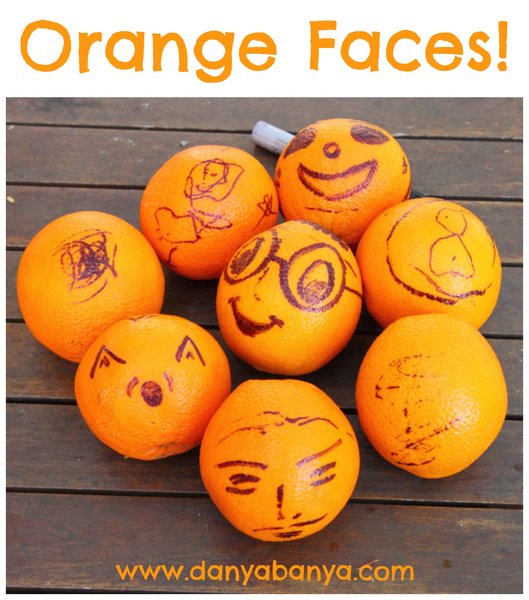 Draw your own orange faces! 
Permanent marker + bowl of oranges = so much fun!
Here's a fun, easy activity for older toddlers or preschoolers that even the "craft-free-zone" Mums might warm up to.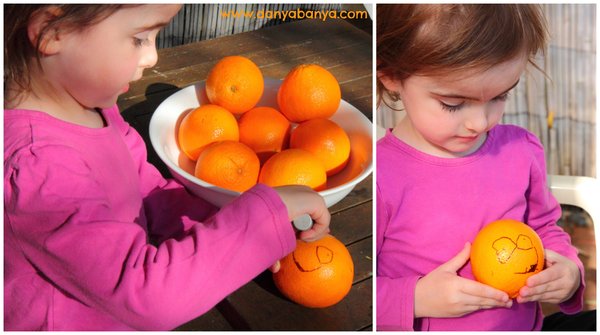 Drawing an orange face!
JJ and I took turns to draw faces on some oranges using a permanent marker (Sharpie). Afterwards she decided that each orange face represented a member of our extended family.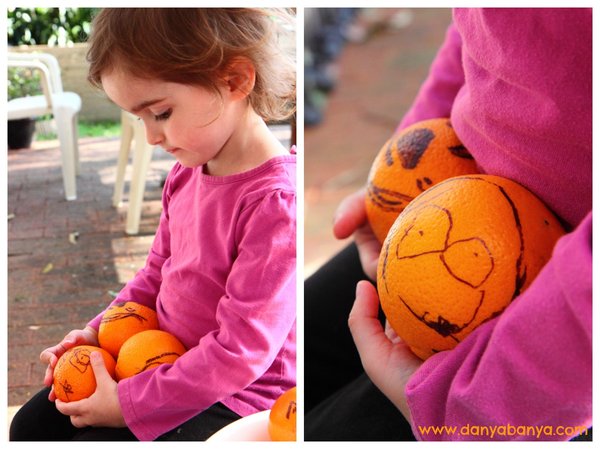 Cuddling her favourites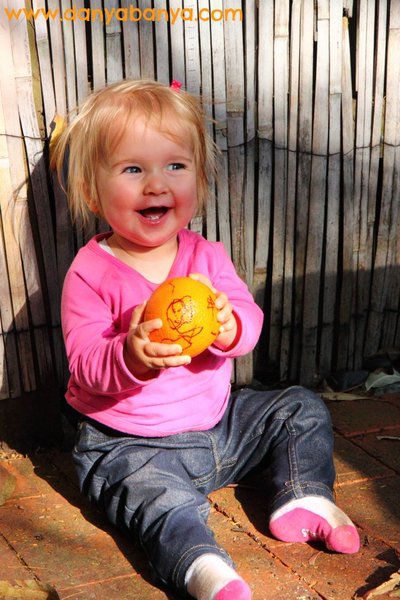 Bee with the 'Bee orange'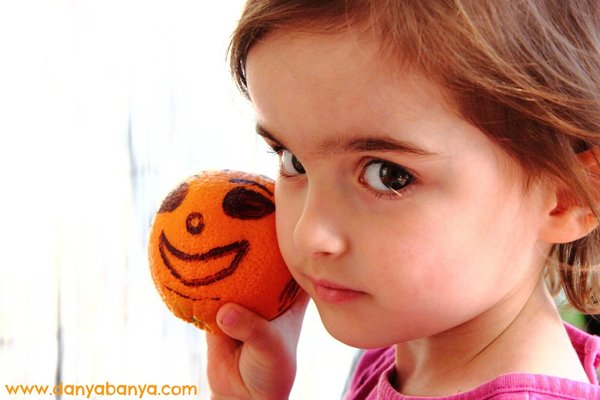 JJ with the 'JJ orange'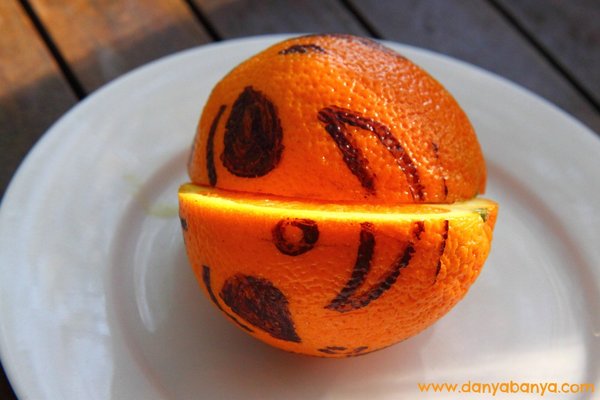 Which we then cut in half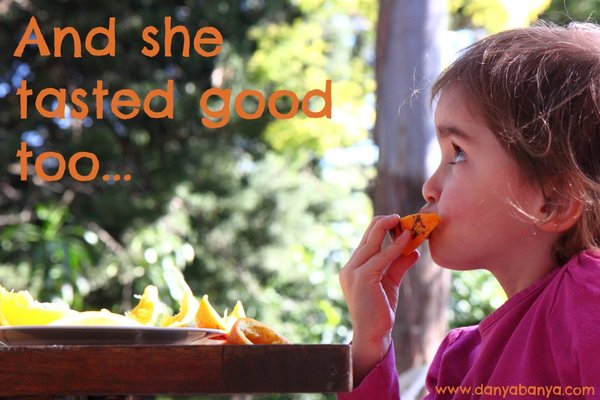 And ate!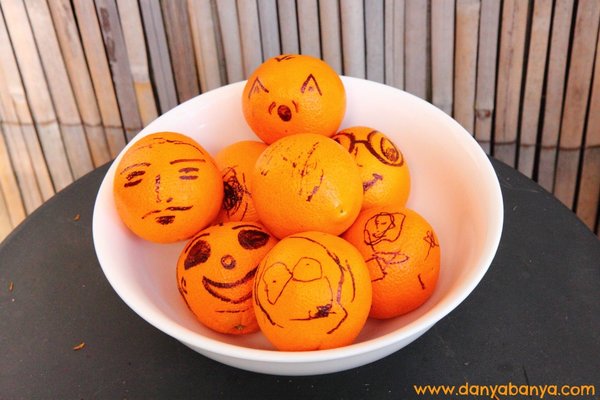 Our fruit bowl family!
We've eaten 'someone' every day since. 🙂
This activity required no prep, and kept us entertained for 15 minutes or so. JJ got to practice her fine motor skills (it's tricky drawing on something that is round), as well as her early drawing and writing skills. We took turns to draw the faces (I find that she is more interested in a craft activity if I participate too), but I gave her the freedom to decide what she was going to draw. And lastly we ate some yummy, vitamin C filled fruit for afternoon tea!
Do you ever play with your food?
xx
Danya