Say hello to our two newest pets, Lori & Keet the rainbow lorikeets. They visit us several times a day, mostly to munch on the bird seed on the balcony. But sometimes they sit on the window sill and peer inside. Curious little things!
(And how lovely is the jacaranda mauve that decorates suburban Sydney every November…)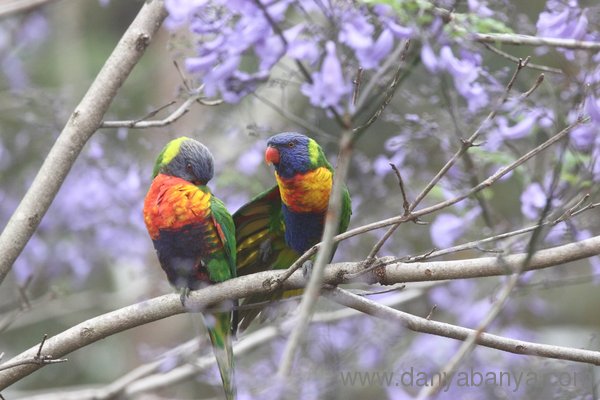 Lori & Keet, the Rainbow Lorikeets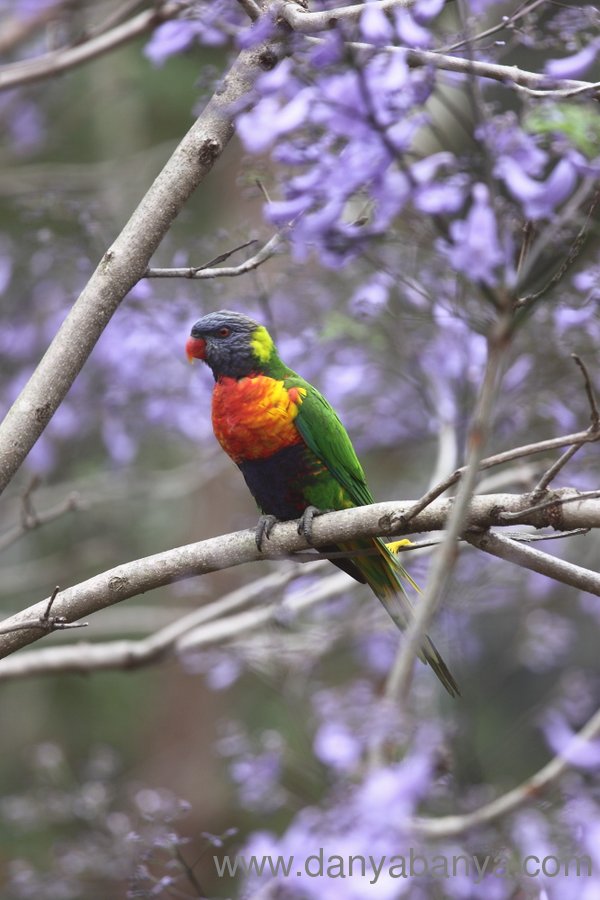 (This post is not sponsored. All opinions are my own.)
Are you new here? If you've just found my blog, be sure to subscribe via email or RSS feed, to "like" the Danya Banya Blog facebook page, follow @danya_banya on Twitter or to add Danya Banya Blog to your Google+ circles, so that you'll get all my tips and ramblings on parenting babies and toddlers, sewing, crafting, wholesome cooking, photography and lots more!