You may have seen me hint about a new little project I've been working on? Well, I'm so pleased to finally tell you all about it!
Drum roll….
It's a brand new website called Go Science Girls!
The idea came about one day when my daughter said "Mum, I want to be a science girl when I grow up."
"Well, a science girl is someone who's fascinated about the world, and is interested in how things work. So I think that you already are one," I replied.
And so to nurture her, her sister's, and other budding young scientists around the world to keep their 'science girl' aspirations, Go Science Girls was born.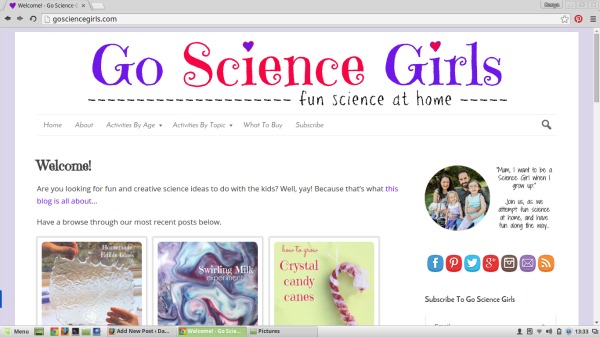 There's only 10 x posts over there at the moment, but we'll be posting more every week! The activities will be grouped by age and by topic, and you can expect lots of science ideas you can try using just common household items you probably already have at home.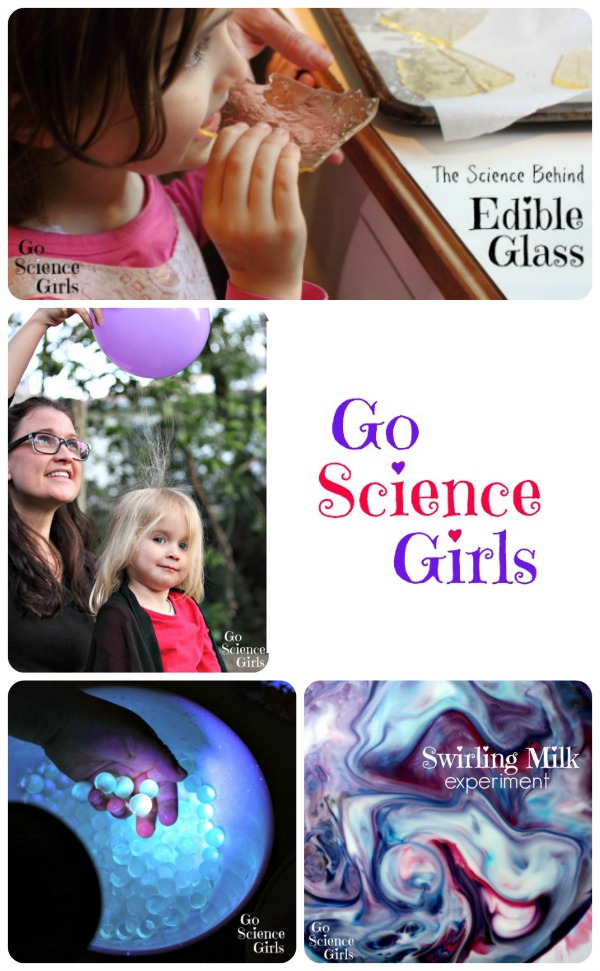 Keen to hear more? The easiest way is probably to subscribe to receive all the latest Go Science Girls posts sent directly to your email (but please check your promotions tab, because it might end up in there the first few times).
I'd love it if you could also give a quick 'like' to Go Science Girls on Facebook, and hopefully some of our ideas might pop up in your feed. 🙂
We're also on Twitter, Instagram, Google+ and Pinterest too. I'll be sharing our posts and some of the fun science ideas I find around the web, and hopefully we can all inspire each other.
xx Danya
PS: You might notice that JJ and Bee are called Jewel and Bumble over on Go Science Girls – they decided to choose new blog names for themselves. 🙂
PPS: And in case you're wondering – what about Danya Banya? Don't worry, this site is not going anywhere, I'm planning to run both. So you'll still see lots of fun crafts, process art, sensory play and healthy snacks here, just like you usually do. 🙂