Recipe for mini egg and bacon quiche – easy and healthy snack recipe for kids.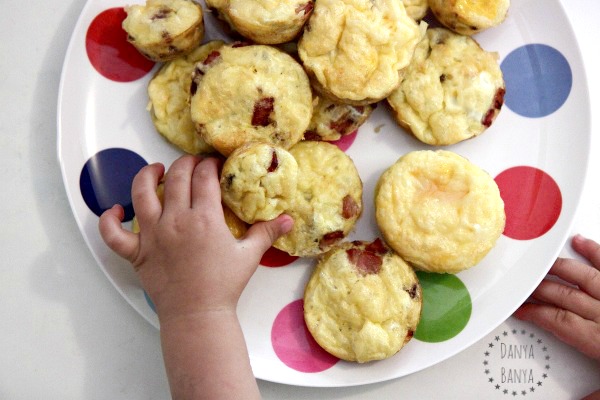 School lunch boxes.
I worked it out, and between the two girls, I've got 5200 of them ahead of me.
I want to serve the girls a variety of delicious and healthy food without adding to the morning rush. Ha! Pipe dream? Maybe…
I am trialing a few ideas however, and I thought I would share with you as I go. Maybe you can share some things that work for you too? (Pretty please! I'm feeling rather daunted here!)
To start with, these mini egg and bacon quiche (or quiches?) are super easy to make. They taste great fresh out of the oven, and any left overs can be frozen, and then added to the lunchbox straight from the freezer, and should thaw (with an ice pack) in time for lunch.
The recipe is super simple – almost too simple. It's just bacon, and eggs, with optional cheese. Occasionally I've added a few frozen peas as well.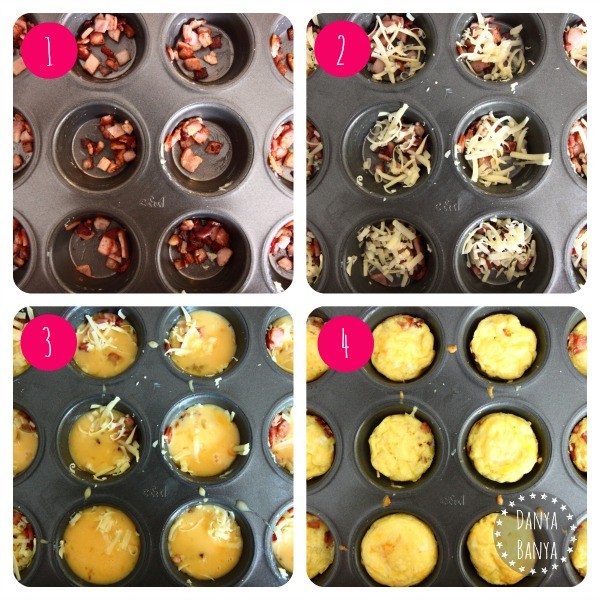 Grease the muffin tray beforehand with a little butter. Dice and brown the bacon in a frying pan, and sprinkle into the muffin trays. Grate cheese on top (or leave out altogether). Lightly beat the eggs and pour over the egg (and cheese). Season lightly. Bake for about 10 minutes at 180 degrees Celcius, or until they've puffed up and are just starting to turn golden brown on top.
We make them as cupcake or mini cupcake size (or both). The mini cupcake sized ones are just perfect for tiny toddler hands (and appetites).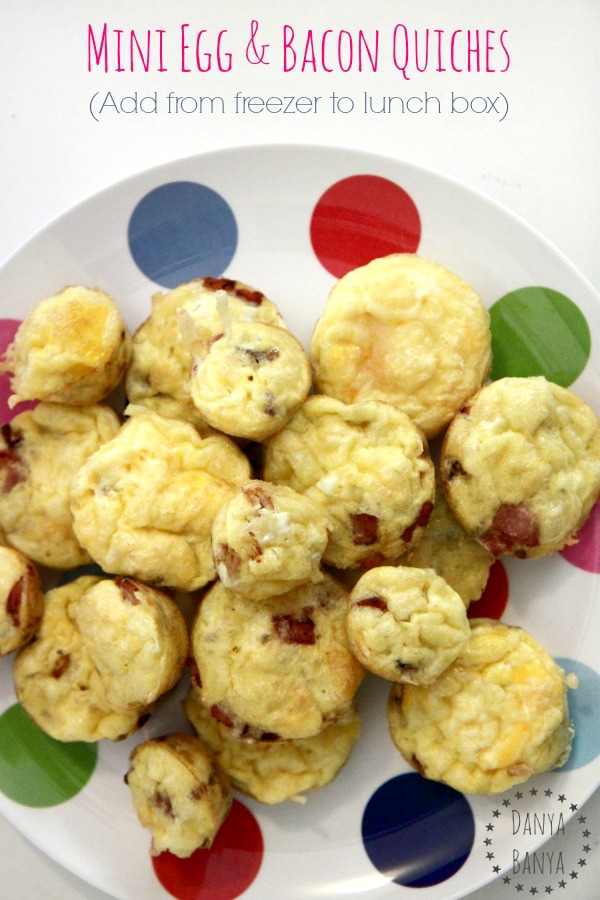 I started making these quiches last year, and would put two in JJ's preschool lunchbox, and they were all gobbled up. I've found it's fantastic to have a few stashed away in the freezer for days when I've run out of fresh bread, or have just made one too many sandwiches in a row. (We do love our vegemite and cheese or turkey and cranberry sandwiches, but sometimes it's nice to have a break, #ifyouknowwhatImean.)
They also work well as a high protein after school snack if you're rushing off to an activity. (We've cancelled all after school activities this term whilst JJ gets used to kindergarten, but last year they were great as an after-preschool pre-ballet snack.)
OK, now it's your turn. Any lunch box tips for a new school mum?
xx Danya