*** This giveaway is now closed ***
Let me introduce you to a little Australian WAHM business called Badges 4 Kids.

It's run by Theresa, one of the lovely mums that also volunteers to run JJ's local playgroup. This playgroup is one of our main social outings each week. It's where both JJ and I are forming great friendships. And wonderfully these friendships are being made with people who all live in our local area. We'll no doubt continue to cross our paths in the coming years – in the supermarket line, at preschool drop offs, cheering on at swimming carnivals. I'm loving these friendships already, and I'm looking forward to them growing as the years go by. It's these friendships that is what playgroup is all about. And playgroup relies on volunteers like Theresa to make it all happen.
So thank you Theresa. Thank you for stepping up to take on a coordinator role. We appreciate it.
Which is one of the reasons why I'm so glad to be able to introduce Badges 4 Kids to you. It's run by a real life person. Theresa started making badges as a hobby,and has turned her hobby into a business. How awesome is that! I mean, isn't that the dream? Of course, it is hard work setting up your own business, it's not all peaches and pie, but how totally rewarding at the same time.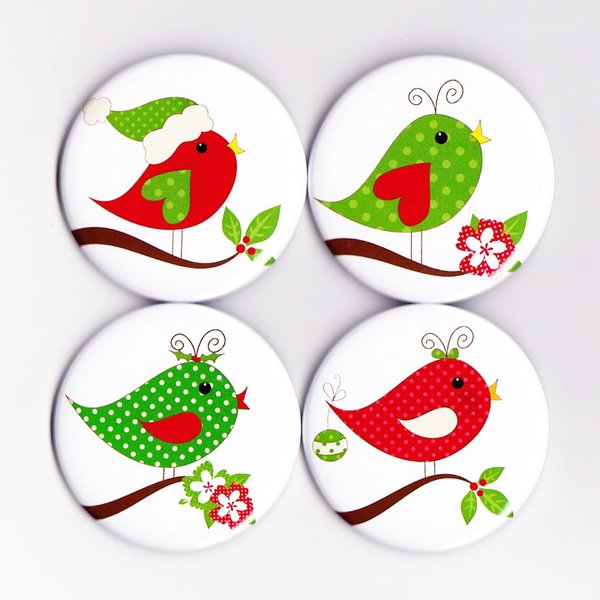 And another reason, is that the range of designs are just so darn cute! Who can resist??
Badges 4 Kids make pin badges, safety badges, magnets and pocket mirrors. There is a wonderful range, which you can totally personalise with your child's name or the name of their school. There are also photo badges, and Theresa can work with special requests or customised orders.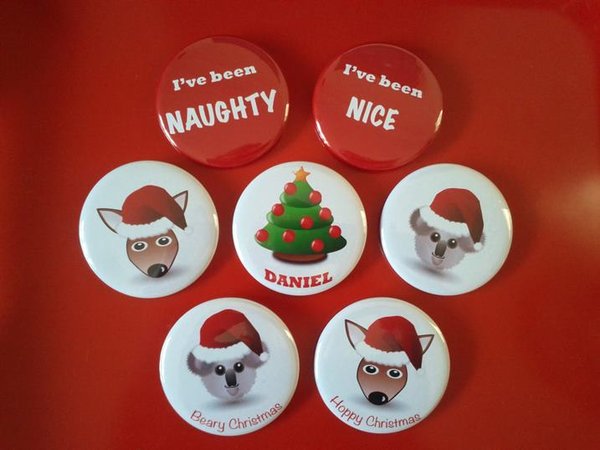 Just a few of of the Christmas designs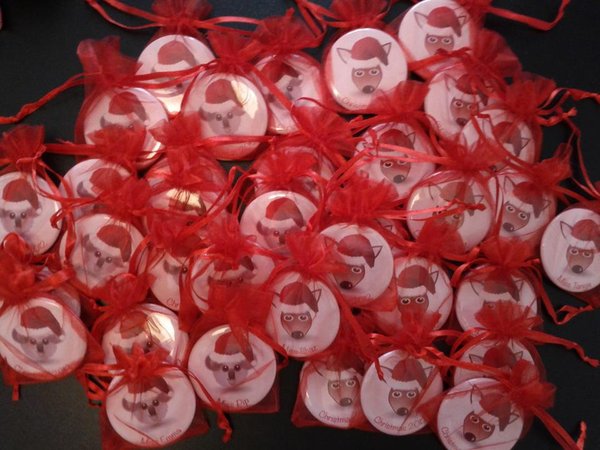 Personalised Pocket Mirrors ready to send to a little girl to give out to her classmates.
And there is no minimum order! So you can make your child feel special with one customised badge, order a small set of fridge magnets, or order themed name badges for all your party guests.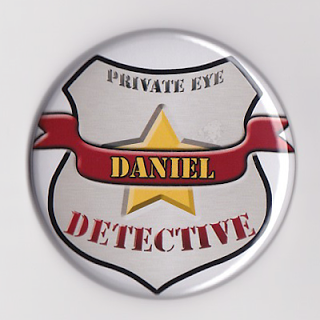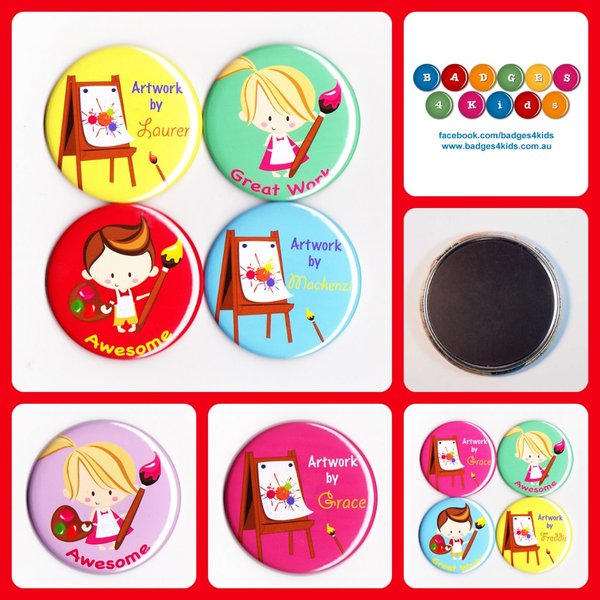 Little Artist Magnets – perfect for displaying kids artwork on the fridge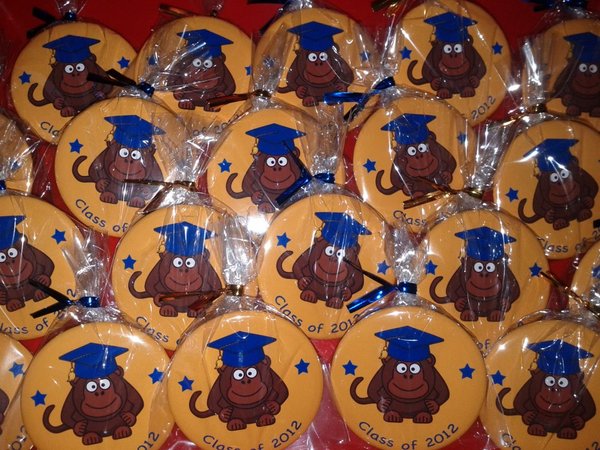 Custom designed Kindergarten Graduation badges – awwww!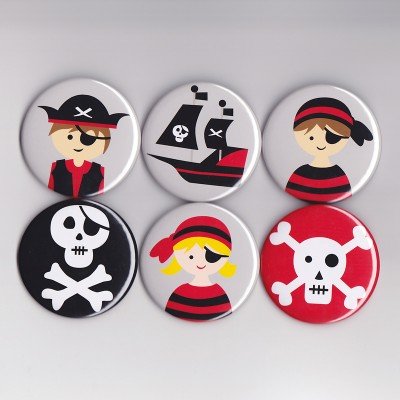 Pirate Party Favour Set
(Why are pirates awesome? Because they arrr!)
Badges 4 Kids have generously offered 10% off the entire range for Danya Banya readers. Yay! Simply enter the coupon code "4FUN" at checkout.
Plus, for one lucky reader, I have a Pin Badge Party Favour Set of your choice to giveaway!
To win, leave a comment below telling what your favourite Badges 4 Kids badge design is and why? The most interesting answer wins!


Liking Danya Banya and Badges 4 Kids on Facebook is not a condition for entering this competition.  It does, however, generate really good karma. 🙂

Competition Terms & Conditions
1. One entry per person
2. To win, leave a comment telling me what your favourite Badges 4 Kids design is and why, or what you would like to see on a badge. Please limit your responses to 50 words or less.
3. Please include a link to your profile or supply a valid email address. Entries can also be emailed to danyabanya@gmail.com. No valid email, no entry. I need to have a way of contacting you to tell you if you've won! Information supplied is used for the purpose of selecting and contacting the winning entrant only.
4. Giveaway open to Australian and international residents.
5. The prize is a Pin Badge Party Favour Set of the winner's choice.
7. The competition opens at 1.00am on Tuesday 27th November Australian Eastern Daylight Saving Time (AEDST) and closes at 6.00pm on Wednesday 12th December 2012 AEDST.
8. The competition is a game of skill and the response I deem most interesting wins. My decision is final.
9. The winner will be published on www.danyabanya.com and notified by email and will have five business days to reply. If no response is received, the prize will automatically be forfeited and a new winner chosen.
10. Prize will be distributed by Badges 4 Kids. Danya Banya takes no responsibility for loss or damage of the item.





Hosted by Three Lil Princesses
And in other bloggy news, I just discovered how to add buttons to the bottom of posts (like those above!) without them being enormous and distorted. Yay! Turns out the problem was a bit of naughty CSS code which standardised the width of all images (including buttons). So now my buttons are sorted, but blog post photo widths are a bit funny. But that's the lesser of two evils…. 
xxx
Danya
(This is not a sponsored post. No compensation was offered or received. All opinions are my own. Badges 4 Kids did supply a Pin Badge Party Favour Set + postage as a prize. Theresa is also a personal friend of mine.)
Are you new here? If you've just found my blog, be sure to subscribe via email or RSS feed, to "like" the Danya Banya Blog facebook page, follow @danya_banya on Twitter or to add Danya Banya Blog to your Google+ circles, so that you'll get all my tips and ramblings on parenting babies and toddlers, sewing, crafting, wholesome cooking, photography and lots more!